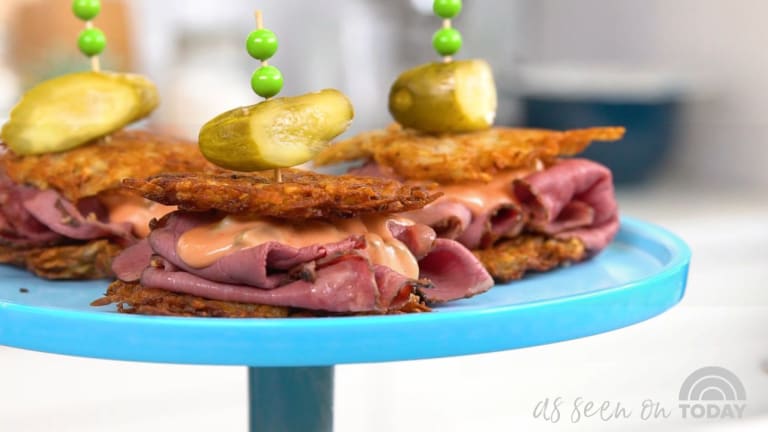 As Seen on The Today Show: Jamie's Ultimate Latke Roundup...Make the Best Latke Ever this Hanukkah
Jamie brought in the first day of Hanukkah with Megyn Kelly on The Today Show and showcased EVERYTHING you need to know about cooking latkes this Hanukkah...in EIGHT minutes, no less. It was fun, relatable, easy & chill; what Jamie is all about. She may have even convinced Megyn to fry up a batch of her own latkes for her family.
In case you missed the segment, or want to re-watch it (it was that good!) scroll down to view the video. But...before you do, check out Jamie's best ever classic latkes, BAKED fancied-up applesauce and latke updates Jamie & Megyn cooked up in honor of this festive time of year. 
Today Show Latke Segment Roundup
The Today Show Brisket, Al Roker called"Cooked to Perfection" 
Watch: Jamie's Today Show with Megyn Kelly Segment