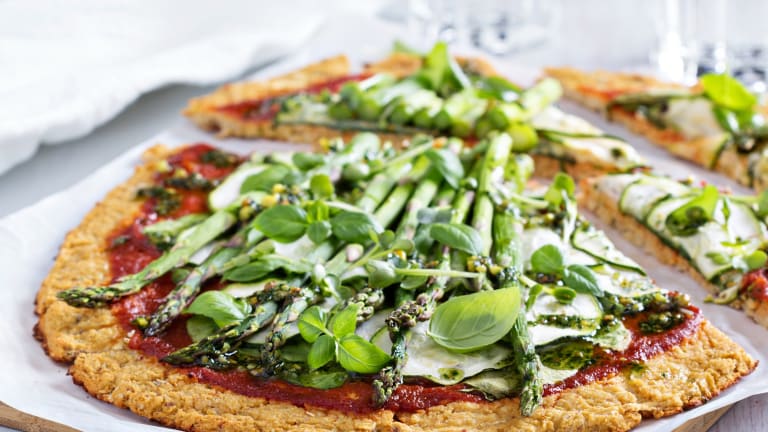 Gluten Free Passover Recipes: Kid Approved
Usually when people talk about "superfoods," they are referencing the latest hip produce being pushed in the market. But this Passover, one simple ingredient is going to have its moment in the spotlight and really earn the title of superfood.
Whether you are the parent of a truly picky eater, or are dealing with food restrictions, the very thought of Passover, with all its restrictions, can make you cringe. What can you feed your child when all of a sudden all of the foods they eat are chametz, and therefore off the menu?
You're in luck! There are actually several alternative flours that you can work with to create delicious Passover-friendly versions of the foods your kids love, especially the one superfood to really earn its title - quinoa.
Protein-rich quinoa is becoming an popular ingredient thanks to its versatility. It can be used either as a "grain" (did you know it is actually a seed?) or ground into a flour, and is naturally gluten-free and allergy friendly.
And for picky eaters this Passover, you'll find that it truly is a superfood! Here are some kid-approved Passover-friendly recipes using quinoa that will get you and your picky eater through the holiday.
Note: Some recipes may contain kitniyot, which are not consumed by Ashkenazim on Passover. Simply omit the kitniyot ingredients as necessary.
MORE: FREE Go Gluten-Free Recipe E-Book Available Now!
This gluten-free pizza crust, made using soaked quinoa, can be paired with your favorite toppings for a Passover-friendly pizza night.    
MORE: Perfect for Passover Flourless Desserts
For a gluten-free breakfast or brunch on Passover or year-round, you can whip up these light fluffy pancakes using quinoa flour, then have fun with different toppings such as fruit and Almond Milk Chocolate Sauce.  
MORE: All About Almonds
This gluten-free "shnitzel" coating can be used on poultry, tofu, or even vegetables.  
Want stories like this delivered right to your inbox? Sign up now for our *free* JOY of KOSHER Newsletter.