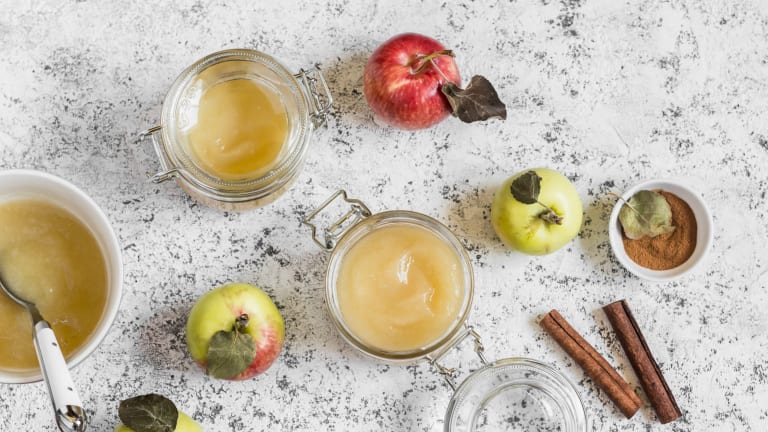 Kids Cooking: Homemade Applesauce
Applesauce is nature's candy!
Why buy pre-made jarred applesauce when you can easily make, fresh from the tree, sauce at home? 
Anyone can do it and the whole family can get in on the action.
I like to use really juicy and tart Granny Smith or Honey Crisp apples. Don't have those? 
Use your favorite apple – it will be delicious. Have your Mom, Dad or an older sibling help out with the knife work.
Homemade applesauce can be stored, covered in the refrigerator for up to 5 days or frozen for 2months. Homemade applesauce can be served as a snack by itself, with ice cream or yogurt, as a topping for oatmeal, with granola stirred into it, or any way you like it!       
Get my recipe for Homemade Applesauce and make it today, then start getting creative and try this Pomegranate Applesauce.  
Now it's your turn, what flavors will you add?
Recipe published in JOY of KOSHER with Jamie Geller magazine Winter 2012. Subscribe Now