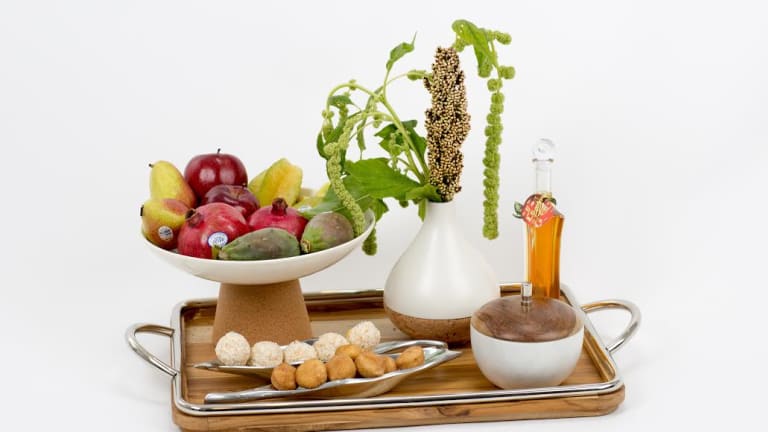 Kosher Gift Baskets Have Come A Long Way

Back in 1999, I considered gifting a hobby I indulged in from time to time, after a stressful workday. It was fun to figure out what the recipient would love, and then package it up "just so."
I was lucky to have a mom who shared my fascination for the arts, and we used my occasional vacation days to roam the gift sections of upscale shops. It was on one of those outings, on the seventh floor of Bergdorf Goodman, that my entrepreneurial spark was lit. We were admiring a selection of uniquely wrapped food gifts, and kind of wishing they were kosher, when we realized that we should be the ones to introduce the kosher market to high caliber gourmet food gifts. My mom, Rachel, is an energetic perfectionist, and with my creativity and management skills, we'd make a perfect team.
What started as a hobby is now Perks Gifting and Concierge where quality comes first.
We love turning our passion and creativity into building blocks for maintaining and recreating bonds between friends, family, and colleagues. We view our work as an asset when knowing that the recipient will appreciate the thoughtfulness of the sender and the sender will have the pleasure of "giving" without any hard work.
When the months of Elul & Tishrei are upon us we know there are many New Year's resolutions in the making. We want to make those good intentions become good deeds. 
We have the perfect Shana Tova greeting card for all your friend and family.  Complete with hearty gourmet sweets personalized for you. We're here to make it simple for you to create and maintain important relationships at the start of a New Year. When phone calls are too time consuming, and messaging is overused; nothing does better than a personal delivery with a personal message.
We scour the market for different gourmet items that are not the run of the mill supermarket shelf items.  We inspire specialty bakeries with unique requests for gourmet baked goods. For Rosh Hashanah we get creative with the traditional apples and honey. 
We've had apple cobblers and pies created at all sizes and shapes to match our gift dishes which range from simple and classic to collections from designers like Julia Knight (the Honey Bee collection is perfect for Rosh Hashanah). 
Apples dipped into all types of candy, chocolate and toppings were used to match specific gifting and event occasions. We also had some great gourmet treats like rum balls, cake pops and fondant cookies shaped to match the apples and honey theme while still maintaining their scrumptious taste. 
We like everything to look good, but never at the expense of quality and taste.