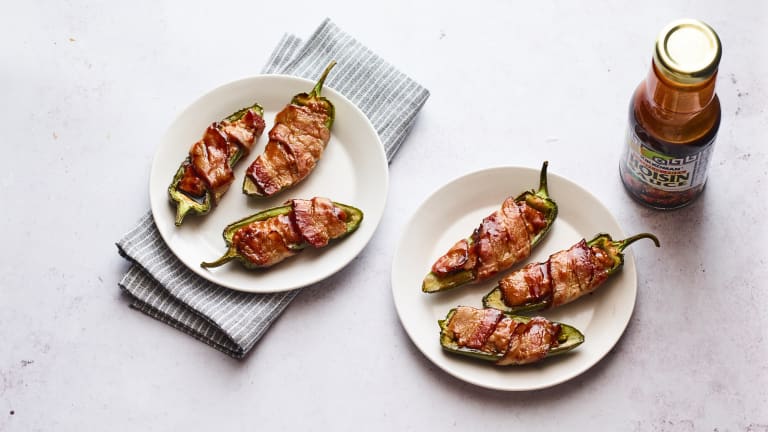 A Kosher Super Bowl With Pigskin Puppies and More
It is a rite of passage to watch football on Sundays, ordering heaps of bar food, while watching these modern day gladiators pummel one another.  Keeping kosher, I always felt like I was missing out on the full experience of the munchies.  I could not partake in the many different plates of delightful finger foods that my friends were devouring.
Luckily, there is one day a year where instead of gathering at the sports bar we gather comfortably at home.  A place where my own kosher kitchen transforms into a "sports bar" and I am able to indulge my need for fleishig finger food.
That day is fast approaching, Super Bowl Sunday.
In all my life there are a number of foods I have never tried. Shellfish, Pepperoni pizza (the fake stuff is not the same thing), and Big Macs are a few of the "delicacies" that have never crossed my lips - and I am okay with that.  But the one thing my wife, who started keeping kosher about 15 years ago, tells me she misses most, is the one thing I have always thought of as the single most treif item in the world.  Bacon!  So for my Super Bowl Party, I set out to find the one dish that could bring together my favorite official sport (football), my favorite unofficial sport (eating), and the one ingredient that a "kosher pigskin" fan cannot have.  The result is one of the simplest, most delicious recipes I have ever tried: Pigskin Puppies
On Super Bowl Sunday, it is okay to call a time-out on etiquette and table manners.  While the players get down and dirty on the field, get down and dirty with your food.  
Forks and knives are for dinner -- halftime is for your hands.
For some more great Super Bowl Party menu ideas, check out some of these game winning recipes for your Super Bowl party.
Game Winning Meat Recipes for Super Bowl