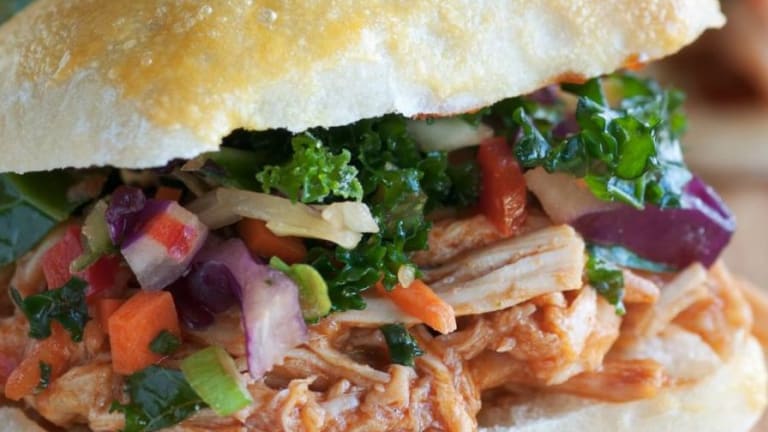 Labor Day BBQ Recipes for Rosh Hashanah
I don't know why Rosh Hashanah always takes me by surprise. Here we are, just coming off those long, lazy summer days – and we suddenly have to snap to attention. The shofar sounds, we head for shul – and we try to think "sweet."
Listen, I don't claim to know exactly what the Sages had in mind when they said that during this season we should avoid tart or bitter foods and slop honey on everything; but my guess is that we're supposed to look for the sweetness in life and try to make ourselves a little sweeter too. You are what you eat. (And if that's true, my husband is a candied apple and I'm… well, never mind…)
In any case, a few weeks before Rosh Hashanah, my head starts to twirl with holiday recipes comprised of the sweetest ingredients – to give my family a yummy new lease on life. Now, this year Rosh Hashanah falls on the U.S. holiday of Labor Day which has its own long history of tradition to BBQ and symbolizes the end of Summer. 
You know I love and respect tradition – but when it comes to recipes, I like to put a novel twist on things. So these recipes combine the symbols of Rosh Hashanah (the Simanim) with a Labor Day BBQ.  
Rosh Hashanah Recipes for Labor Day
Let's be sweet in new ways!