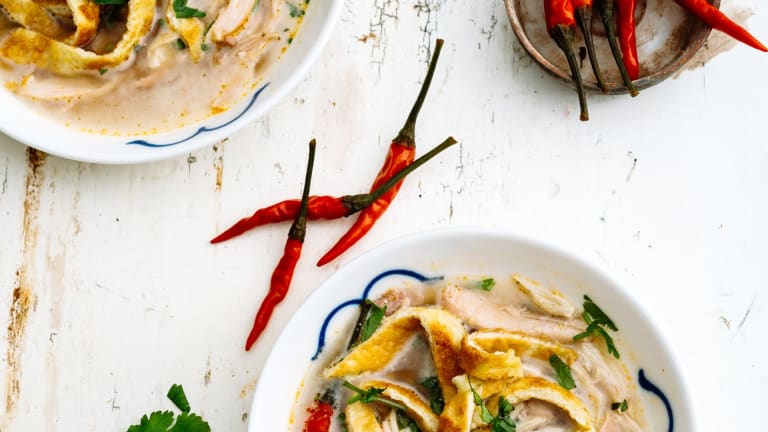 Last Day of Pesach Shabbat Menu
This is my first Pesach in Israel, but the last days here will be just like when I was in America so we are all in the same boat and we need a Shabbat dinner that is easy to prepare and moves away from matzo.
THAI CHICKEN SOUP WITH HOMEMADE BONE BROTH AND EGG NOODLES  
The trick for this soup or any chicken soup you choose is to make a roast chicken for dinner Thursday night, then after dinner throw the bones into a simmering broth and let it cook overnight - you will find the best soup ever. 
TANGY LAMB AND ASPARAGUS LETTUCE CUPS
Many people don't eat lamb for the seder, so now if your chance.  This recipe uses ground lamb so you can actually choose your ground meat of choice and use olive oil or a nut oil instead of sesame oil. 
Feel free to use any fruit you can find, fresh or frozen berries work nicely, apricots, peaches, and cherries are tasty too.