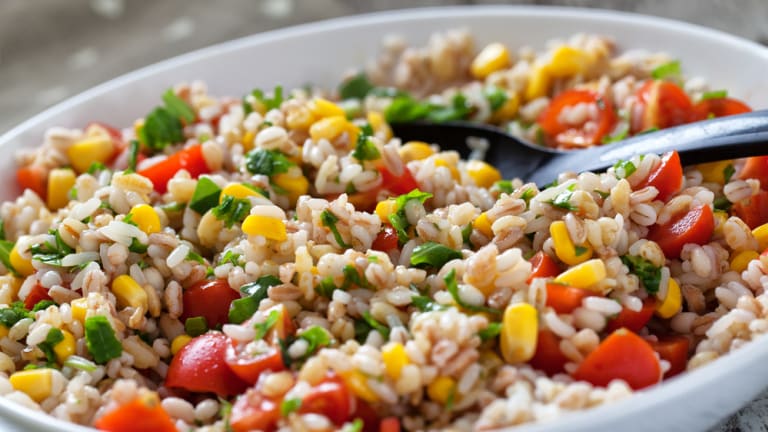 Let's Celebrate Spring Shabbat Menu
In Parsha Emor, we survey the cycle of our Jewish holidays, from Passover to Shavuot, Rosh Hashana and Yom Kippur through Succot.  Now that we are literally counting the days until Shavuot when we commemorate the giving of the Torah at Mount Sinai we are reminded of  the "omer" barley offering brought in the days of the Temple and referenced in this week's portion.  In remembrance of this grain offering and its symbol of thanksgiving, we offer a delicious  salad that is perfect for a Spring Shabbos!
The Weekly Challah
This salad brings together all the bright colors of Spring with a hearty grain that can stand up well to being prepped way in advance. Bring this to your next picnic or save extra for a work lunch. 
Simple skewers are the perfect answer to your Shabbat lunch, your Yom Haatzmaut or Lag Baomer celebration and even for Memorial Day, this is the month for kebabs!
This is the season for delicious asparagus so let's get roasting, these stalks are so perfect when lightly cooked with some olive oil and drizzled with lemon. 
Nothing screams SPRING louder than the first of the season's baby artichokes. For quicker preparation, you can use frozen artichokes too.
Finish this celebration of spring with something cool and refreshing and floral.  Pair the sorbet with Chocolate and Lavender Biscotti.