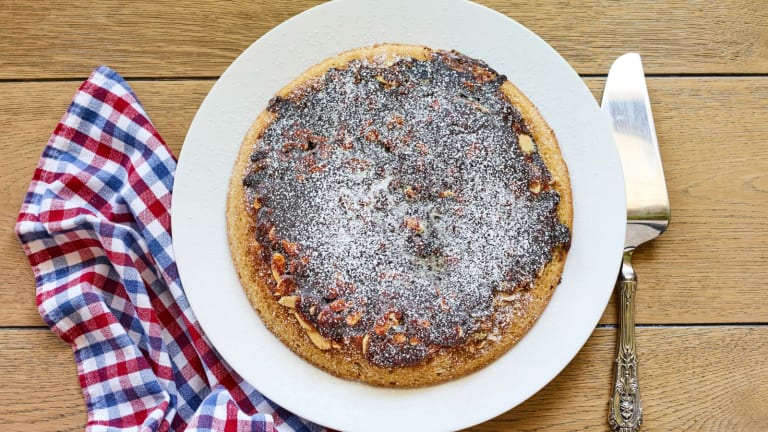 Make It In a Skillet Shabbat Menu
Bamidbar is referred to as the Book of Numbers, but the definition is actually In The Desert. The Jewish people are wandering on their way to the Holy Land. The destination is certain, but the path remains unclear. The Levites carry the equipment to construct and deconstruct the Mishkan and the 12 tribes following in tight formation. It reminds me of a picnic and it is the perfect time of year for just that. With this week's Shabbat menu, we utilize the skillet.  These recipes can all be made in your skillet and the only one that requires you turn on the oven is the cake. 
Instead of boiling or baking your loaf of gefilte, pan fry slices and cover in a sauce. 
CHICKEN SHAWARMA SKILLET DINNER
Make your chicken with shawarma seasoning in a frying pan and dress it up for your Shabbat meal by serving with lots of salatim and some flavorful rice. 
ISRAELI GREEN BEANS WITH MATBUCHA
It's always good to add a little green and these can be served hot or cold. 
SKILLET BROWN SUGAR ALMOND CAKE
Make your cake in a skillet!!!
For weekly Shabbat menus delivered to your inbox, sign up here.