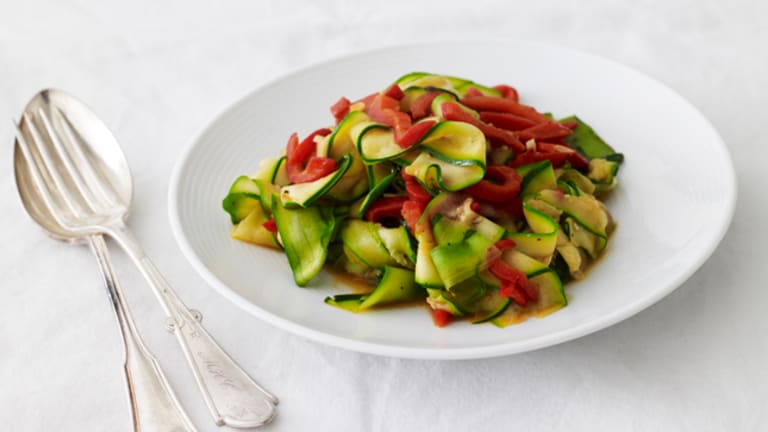 Mediterranean Shabbat Menu
Moses and Aaron come before Pharaoh and demand their freedom. Amid signs and wonders, Pharaoh will not acknowledge the sovereignty of any power other than his own. The Torah recounts that "the heart of Pharaoh was hardened and he would not let the children of Israel go." Symbolic of Pharoh's hardened heart we like to serve artichokes.  This year we serve it in the main course with a delicious chicken recipe. 
Start off with a riff on traditional chicken soup, adding rice and lemon provides a whole new taste. 
CHICKEN WITH ARTICHOKES AND OLIVES
Chicken pieces are transformed when artichoke hearts and olives are added. 
Turmeric is filled with healthy nutrients, adding it to rice gives it color and is an easy way to get the health benefits. 
Ribbons of zucchini are sautéed with red peppers for a gorgeous side dish good hot or cold. 
End this Mediterranean feast with a unique sweet potato baklava. 
For last year's Parsha Va'eira Menu click here.