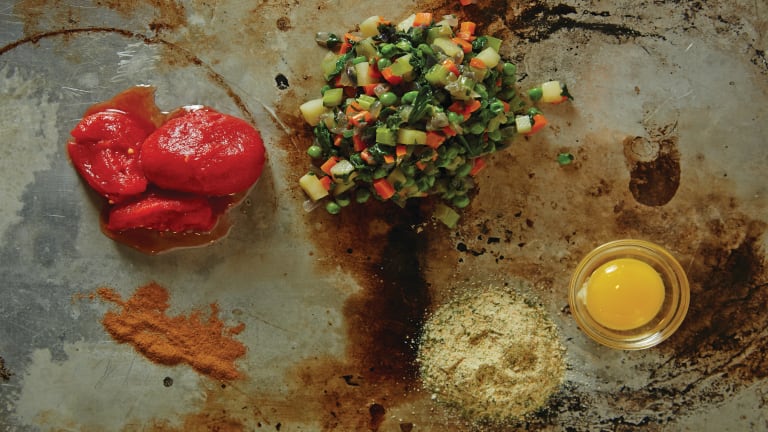 Modern Jewish Food: Reinventing Stuffed Cabbage
When it comes to holiday classics, few are as comforting as stuffed cabbage. Thanks to its visual resemblance to a scroll and the spiritual significance of stuffed foods, it's a must on Simchat Torah. 
However, in many families, stuffed cabbage is served only during the Fall holidays, starting on Rosh Hashanah. I personally find it so satisfying that I do not need a special occasion (other than cooler temperatures) as an excuse to indulge. 
Most Americans are familiar with the Polish or Hungarian version, stuffed with meat and braised in a sweet tomato sauce, sometimes with the addition of raisins. However, stuffed cabbage has the potential to be one of those cosmopolitan dishes that we find in countless variations... so why not experiment with a few new ways?
Eggplant and Smoked Cheese Stuffed Cabbage
Want stories like this delivered straight to your inbox? Sign up now for the Joy of Kosher weekly newsletter. 
How to stuff cabbage: Step by step instructions
Don't feel like stuffing? Try this UN-stuffed Cabbage!