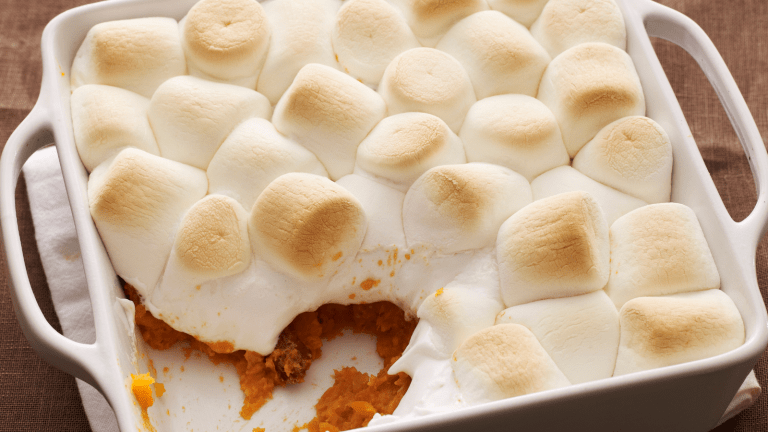 Celebrating Thanksgiving In Israel - My Menu
My friend Rachel, a new oleh from Jersey, having made aliyah just weeks before us, emailed me with an idea.  She's one of those types, so many great ideas, so little time.  Anyhoo Rachey emails me and writes, and I quote: "I have a project idea for you that I think would work NEXT year, but would be a great PR opportunity, which is "A Jamie Geller Thanksgiving" in Israel, for Americans living here. Think about it. Lots of Americans make Thanksgiving dinner just for fun."
And I wonder why after all this time people don't get that I want OUT of the kitchen.  I politely email Rachel back - as politely as one can type "there is no way in this world or any other that I want to turn myself into a caterer."
Well as fate would have it -- the day after Thanksgiving I am hosting a big Geller blowout Shabbos.  I'll be cooking for 10 adults and 20 kids KY"H!!!  So I guess I will be catering a small party after all Rachel!  But when it's family (and friends) I am more than happy to.  And as Thanksgiving is probably one of my favorite all-time meals of the year that's my theme.
So Rachey if I were to cater a "Jamie Geller Thanksgiving" for the masses, my menu would go a little something like this.
My mother in law always served dinner rolls warm, sliced with a pat of margarine so that it was already melty by the time you took a bite.  You must serve these warm too and they don't even need the margarine.  I love them because the caramelized onions are sweet and savory and the olive oil moistens the bread.  
These complement every dish you will serve and you have not known heaven on earth until you have tasted these.  
Make Ahead: you can both caramelize the onions and make the dough ahead of time.  Freeze the dough raw and the onions separately.  Let the dough come to room temperature before stuffing and topping your rolls with onions.  Bake fresh or rewarm covered in foil.  Technically you can actually make these pockets and freeze them and just rewarm wrapped in foil as well.
My (Coconut Milk White Wine) Butternut Squash Soup
As family lore goes before I met Hubby my mother in law served soup in a hallowed out squash or bread bowl or something fancy one Thanksgiving.  And I've had to hear about it for years.  Lucky I don't have a complex at all and have instead  forged my own path and rebelliously opted not to dress up this soup but just serve it in a bowl.  You can of course hollow out a pretty little squash if you are not trying to prove a point.
It's really not so hard to make your own roast turkey, it just takes a little more time and patience.  Watch this here handy dandy vid for tips on making this baby.
Southwestern Turkey Breast with Green Chile Stuffing
If you are having a smaller crowd and are the adventurous type try this recipe.  If you want the whole bird in a classic presentation and flavor profile go with this Classic Roasted Turkey.
Whichever way you decide to go this incredible gravy goes with most any turkey and with most any food, you don't even need to make a turkey to try this vegetarian friendly gravy. .
I am super duper duper partial to this stuffing recipe and will probably make it and add lots o' mushrooms!!!  I might have to make my other favorite stuffing for the non mushroom loves in my family.
Cranberry, Sage and Chestnut Stuffing
Watch this great video to see how easy it is.
In our fam we love Brussels sprouts, broccoli or green beans at our Thanksgiving din din.  This is an easy one that's not overly seasoned so it will match really nicely no matter what's on your menu.
SWEET POTATO CASSEROLE WITH MARSHMALLOW TOPPING
A must must must must at ANY Thanksgiving table.  My childhood friend's mother Lela was the first person I saw put marshmallows on yams and I think I actually spoke to the dish – said something like "hey baby where have you been all my life?"
PUMPKIN PIE WITH CARAMEL WHIPPED CREAM
If you are traditional and I am (sometimes) Turkey is not served unless you have a pumpkin pie with whipped "cream" for dessert.
This is a nice super seasonal rich beautiful alternative or additional (as is my style) dessert.
Paula my recipe editor is making my Cinnamon Buns for her Thanksgiving  dessert and I thought "yes, great call, I must let the world know!"
So here goes the sappy part.  I am thankful for you all every day and I try my best to constantly say it so that you know you are loved and so you know that your interest and support in all that I am trying to do means the world to me.  So I don't technically need this day to tell you that - but I'll tell you again anyway.  Thank you for your comments, your feedback, and your show of love both in person and online.  You have no clue how much you are giving to me and what an impact you are making on my life.
What are you making?  What are you thankful for?  What is your favorite thanksgiving dish?