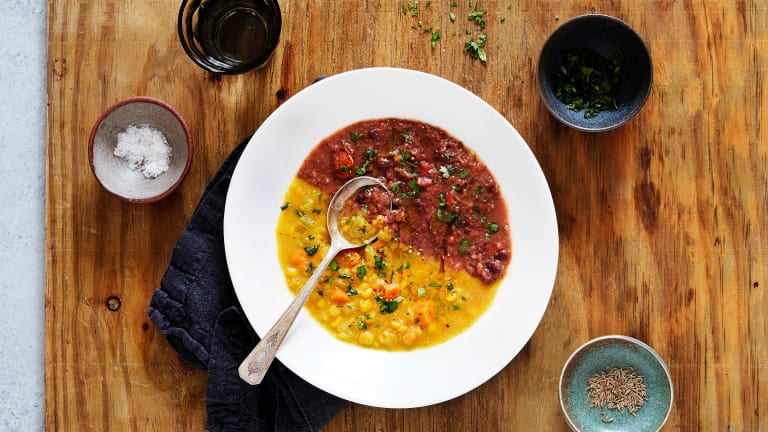 Let There Be Light Shabbat Menu
In the beginning, God created the heavens and the earth. With these few words, we begin anew our cycle of readings from tracing the beginning of the world to our journey across the desert and finally to the Promised Land. Rich with imagery from darkness to light, from barrenness to fertility, from emptiness to a world teeming with life, this is the story of our world. This week, we give our Shabbat menu a new beginning that shares this dichotomy of imagery with our Day and Night Soup.  
We like the imagery of serving these two soups side by side (if possible), but feel free to make it easy and just make one of the soups, they are both equally delicious.
SLOW COOKER CHIPOTLE LIME CHICKEN THIGHS
This chicken is made easier in a slow cooker, where you can set it and forget it and it can stay hot until you are ready for it. It is served with rice and avocado slices. 
This corn salad will be a nice addition to your meal. 
An easy dessert for your sweet tooth.