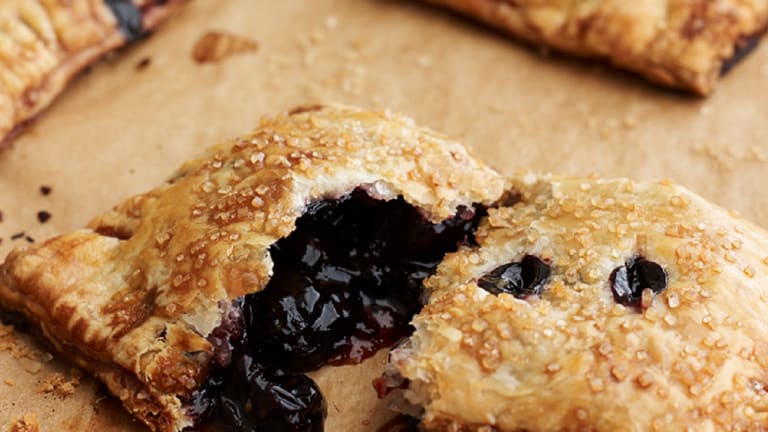 Non-Dairy Purim Treats
With Purim around the corner, there is a lot of excitement in our house right now.  My son asks me every day "how much longer until Purim"? One of the fun things about Purim is that it is an opportunity to get dressed up and act with a kind of irreverence that most of us don't have in our everyday lives. 
Purim for me elicits many colorful and joyful memories, but none as strong as the faces of happy children with their mishloach manot, "goodie" baskets traditionally given to friends and family for this holiday. In the Sephardic tradition, the delivery of mishloach manot by children parallels a custom in Chinese culture for Chinese New Year which recently passed; upon receiving their baskets, the recipients shower the lucky couriers with coins!
Depending on your family customs, Purim baskets may contain any number of different things. Halacha dictates that the items given must be portable, and that the package must contain two different types of food. Fruits and nuts are popular items, of course, but, these days, anything goes! 
Depending on your tradition (or your predisposition for culinary adventures), these mishloach manot can span the spectrum of simple to gourmet, and everything in between. An Ashkenazi must-have is Hamantaschen, filled, triangular cookies, while Sephardim enjoy baklava, Orejas de Haman, and even bourekas. While it's best to fill your baskets with your tried and true family favorites, it's always fun to add a little zest of something new. Why not give some of these festive, non-traditional items a try?
All dairy free, try these treats this Purim. 
On Purim, things are not always quite what they seem, and that is a wonderful thing. In that vein, this candy sushi is the perfect treat for a Purim party or to send in misloach manot. It looks like sushi but tastes like candy. While it is not an elegant treat by any stretch of the imagination it never fails to bring a smile to people's faces. The kids absolutely love them! They would be adorable packed in bento boxes for mishloach manot, maybe with a small bottle of sake and some nice chopsticks.
For a more elegant Purim treat these meringues are a wonderful addition to any Persian banquet. With the flavors of rose water, saffron, and pistachio the meringues highlight the Persian elements of the Purim story. Since the obligation for mishloach manot is to send foods that require two different blessings these meringues are a great item to include along with the hamentashen.
Hamantaschen 2 Ways
I have to admit I am a bit of a traditionalist when it comes to hamentashen.  While hamentashen are like a blank canvas of flavor possibilities, without fail the poppy seed ones are the first to go in my house. That is not to say that a variety of flavors are not appreciated. But I have learned that at least half of the total hamentashen I make for family need to be poppy seed. Of course that doesn't stop me from experimenting with new hamentashen flavors. I generally make one new interesting flavor each year so that there will be a good balance of interesting and traditional. Over the years I have made all kinds of varieties, from Cranberry White Chocolate to chocolate peanut butter and they have all been delicious, but this year I wanted to try something new. These Pecan Pie Hamantashen taste just like pecan pie in a bit sized cookie. I made one recipe and so many disappeared as "taste tests" I had to make another to put in our mishloach manot.  (To make these hamentashen gluten-free use this recipe for the dough. Omit the orange zest, use water in place of the orange juice and add 1 teaspoon of vanilla extract)
A few more ideas for Purim treats...
Amazing Technicolor Dream Cakes
Sweet and Savory Honey Goat Cheese Apple Turnovers
Salted Almond and Pistachio Bark
Whether you make Purim treats that are elegant, fun, or just plain delicious they are sure to bring a smile to the face or everyone who shares them. And for me that is the best part of celebrating Purim.