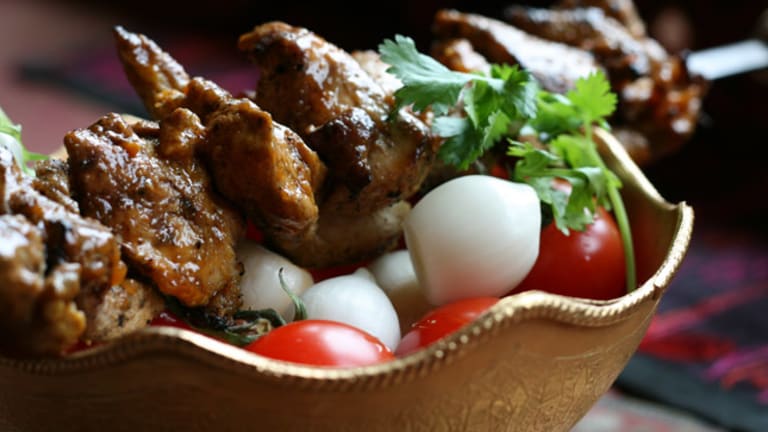 Nut Free Shabbat Menu
Avoiding nuts, especially on Shabbos can be really difficult. Cooking nut free, Shabbos meals for family or guests with nut allergies can be daunting. Since nut allergies can be so severe it's especially important to be diligent and ensure the entire meal is nut free so there are no issues of cross contamination. This cool and creative, summer shabbat, nut free menu will be appetizing to everyone at the table -- the nut free and the allergy free!
You can't go wrong with a cool as a cucumber soup. 
Make them in skewers. 
Veggies and rice leave no room for nuts. 
GREEN BEAN AND THREE ONION SAUTE
Flavorful onions cooked low and slow give these green beans their edge. 
We started cool, now we can end frozen. 
Have a wonderful, nut free Shabbat.