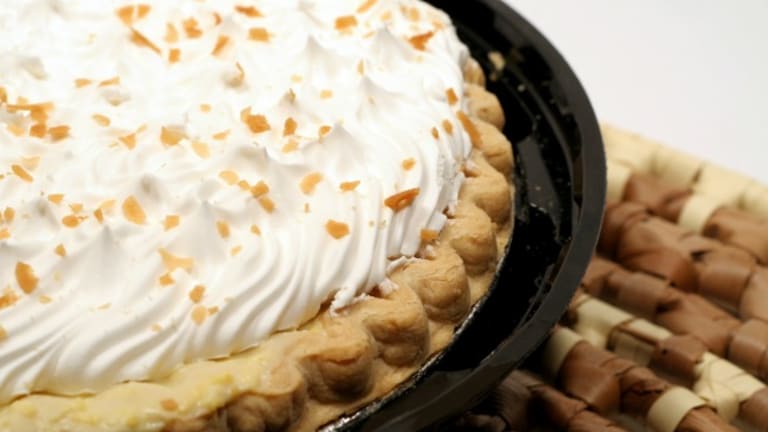 Old Fashioned Shabbat Menu
After the Mishkan has been built, Aaron and his sons officially are anointed priests. A cloud appears over the Mishkan to signify the divine presence. To celebrate the completion of the Mishkan and the second book of the Torah we will rejoice with a cloud like old fashioned dessert, Coconut Cream Pie (don't worry we won't throw it in your face). 
Our old fashioned menu must begin with deviled eggs, but if you want something better for winter try this Corn Chowder with Bourbon.
Nothing says comfort and classic American like Chicken Pot Pie, try Jamie's recipe with dumplings.
Love these green bean almandine, they never get old. 
Instead of whipped cream, this version used a meringue topping that perfectly compliments the coconut cream filling.  Everyone will enJOY this dessert.