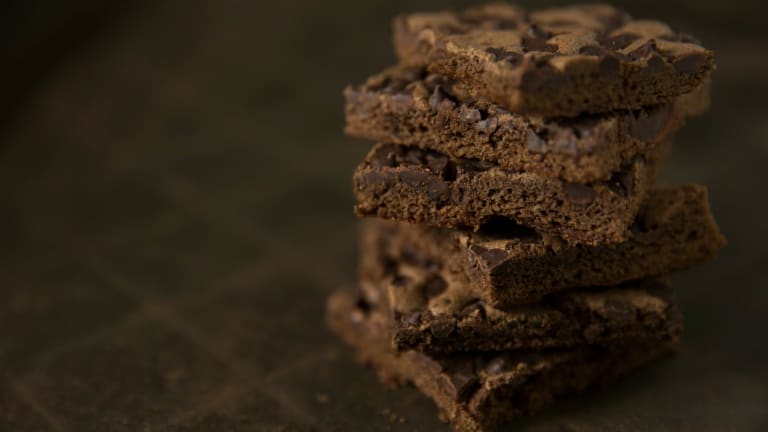 All About Olive Oil Shabbat Menu
In Parsha Vayigash Joseph reveals himself to his brothers in one of the most emotional scenes in our entire Torah and sets into motion a series of fateful steps that will determine the destiny of the Jewish people.  The famine has brought the land of Egypt to its knees. Joseph asks his brothers to bring the entire family to the land of Goshen to sustain them during the remaining years of famine.  With wagons filled with the best grains, produce and food from Egypt and an inspiring revelation from Hashem, Jacob loads a lifetime of memories into the waiting wagons and descends to Egypt.  
This week our Shabbat menu is designed to travel lightly.  Whether you are Shabbat guests, or visiting friends or family during the time of year when many of us are off of school or work, we share some favorites that can be wrapped, packed, stacked and reheated to perfection.
Simple, healthy and delicious, this soup is creamy and delicious, with less than 5 ingredients.  It's really all about the cauliflower.  It works with frozen cauliflower too. 
A simple one pan, flavorful chicken using the make ahead champion, chicken thighs.  They are affordable and can really withstand lots of abuse. It's really hard to overcook chicken thighs. 
This couscous is light and fluffy, and filled with crunchy flavor. It can be served hot or cold. 
Kale is not only incredibly healthy, but it is really durable, it is a great green vegetable to serve that you can make in advance.  Serve hot or cold. 
Because sometimes you just want the crispy edges, these brownie crips are the perfect answer, so no one fights over the corners. 
For last year's Shabbat Menu click here.