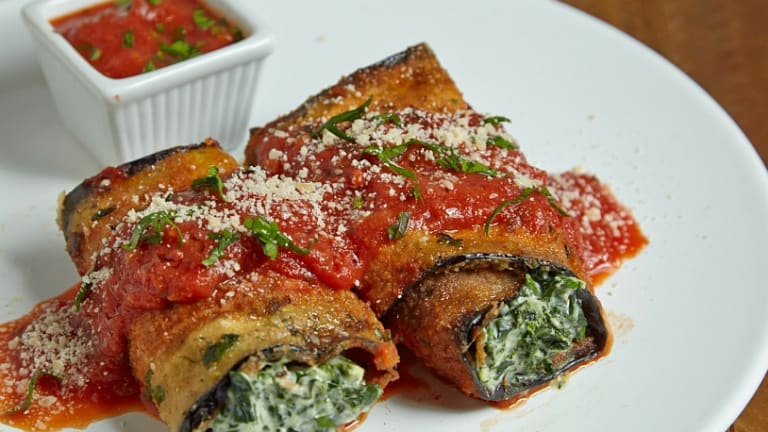 Passover Comfort Foods
With all the stress that Passover tends to bring it is essential that we have some great comfort food recipes in our back pocket! 
Banana and Peach Matzo Brei Bake
We especially love anything you can make ahead and this matzo brei is everything you ever dreamed about in one make-ahead dish. Perfect for breakfast, brunch or dessert, this brei can be assembled the night before and baked up fresh in the morning.   
Luckily there are so many ways to eat a potato we never get sick of them.  This fun snack or side is cozy and comforting. 
Made with cream cheese to give it that extra creaminess you will love making your own sweet potato gnocchi, light and fluffy and served with a butter sage sauce, oh yes this will satisfy all your food cravings. 
We love breaded and fried eggplant on Passover, this version of creamy roll ups are the perfect comfort food, complete with a creamy spinach filling. Watch the video to make these Melt in your mouth Eggplant Roll Ups!  Another delicious make ahead idea. 
Alfredo pasta is the ultimate comfort food, even when losing the carbs and subbing in zucchini this creamy "pasta" does the trick. 
Now for some meat comforts, nothing like sticky ribs to make you happy. Can't wait to make these sticky BBQ Beef Ribs covered in a sauce so delicious you won't be able to get enough.
An easy beef stew is just one of those dishes that will keep you coming back for more. It is easy to make and delicious to eat!
Because you can't have enough matzo brei when craving comfort, this one is meat with salami and eggs.