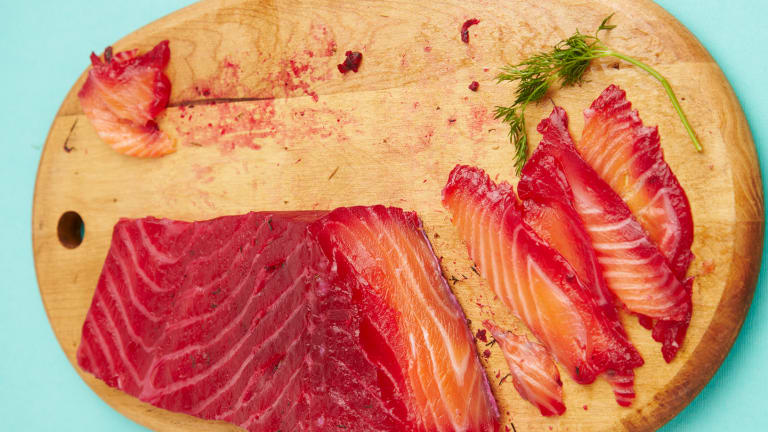 Passover Shabbat Lunch Menu
This week Yom Tov leads into Shabbat coinciding with the last day of Pesach.  For this last Pesach dinner until next year let's use up all our Passover foods. And since Passover is such a meat heavy holiday, we made this lunch dairy.  
Start the meal with some beet cured salmon which uses your extra grated horseradish. It's perfect on some matzo with cream cheese along side a salad. 
Serve with over the top salad, just keep the components separate until ready to serve. 
Southwestern Stuffed Matzo Brei
Use up your boxes of matzo with a make ahead stuffed brei.  
Coconut Macaroons that Actually Taste Good
End with the last batch of coconut macaroons and say goodbye until next year.