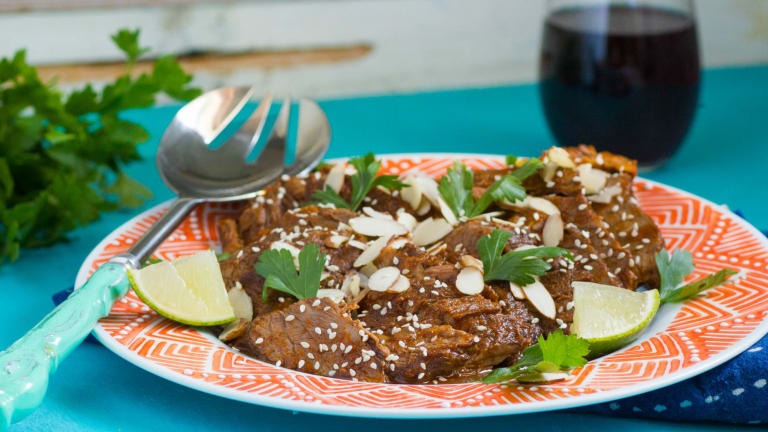 Pasture Raised French Brisket

I've made brisket more times than I can count, much to the delight of my hungry, carnivorous neighbors. I've smoked it, braised it in wine, fashioned it into tacos or sliders. Which is helpful, because when cooking a full brisket there are often leftovers.
Luckily, Grow and Behold has a smaller 2-pound French Brisket cut, perfect for feeding a family, not an army. Though you can definitely adapt this recipe to your favorite slow-cooking roast such as classic brisket, top of rib, or pastrami roast.
This Persian Spiced French Brisket Recipe uses tons of Persian influenced spices, most you probably already have in your cabinet, the rest you can find in the bulk aisle, giving it a rich and complex flavor. Tart limes balance out the hearty meat, braised in a combination of coffee, red wine and both. I'm willing to bet there will be no leftovers this time.
To get the most flavor possible, season your meat the day before you cook it, and cook it the day before you plan to serve it. 
Want stories like this delivered straight to your inbox? Sign up now for the Joy of Kosher weekly newsletter. 
{This post is sponsored by Grow & Behold. All content and ideas are my own. Thanks for supporting these sponsors that allow us to continue to create new and special content for you.}