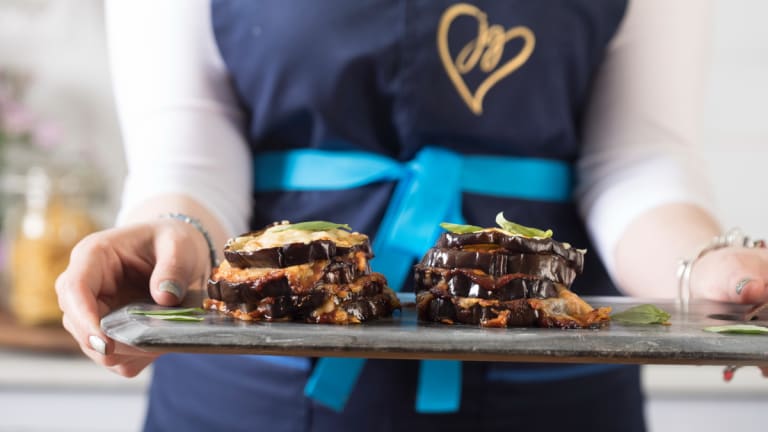 Pesach Is Not Cancelled
During these uncertain times, it's hard to know what's coming next. And the following words ring through over and over again:
Canceled. Canceled. Canceled.
School. Pesach plans. And who knows about the summer.
For me this also came at a bad time, I was invited back to the Today Show (after a fun time there on Hanukkah) and I was going to make my premier on Live with Kelly & Ryan, but these plans have been... yep, canceled.
But I'm not inserting a sad-faced emoji, because I'll tell you what's not canceled:
PESACH!!!
I've taken this time to work on my prayer and faith, and while we don't know what the future holds, it's comforting to remember that we are commanded to recount and retell the past — the story about the exodus and the birth of our nation!
So, if this is the first time you're making Pesach at home or if it is the first time in a long time, then stay with me for tips and tricks and we'll get through this together.
Start by reading about the first seder I ever hosted, and learn from my mistakes.  Plus I include my now can't live without Seder checklist. 
Then, check out my favorite Passover recipes from over the years.  
And for a guide of daily tips and tricks you can start following today, don't miss my 24 Tips To Get You Ready for Passover. 
Finally, it's not Pesach without matzo balls.  Check out the best ever Matzo Ball Soup tutorial, if I can do it, so can you! 
Wishing you a chag sameach.