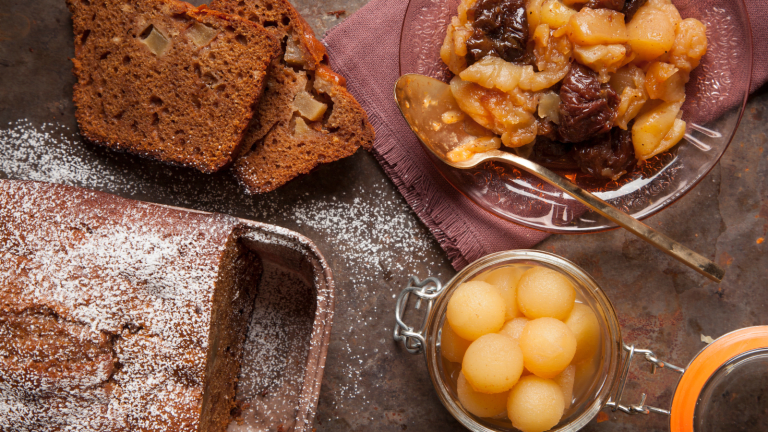 Picking Apples In Season and 20 Ways To Use Them
Fall is all about apples: from apple picking (straight off the tree) to using them in everything you make -- salads, appetizers, main dishes and of course, dessert. Apples epitomize fall and are a significant symbol of the upcoming holiday. The humble apple is a really unique food, being full of nutrition, affordable and versatile all at once. What better way to celebrate the season so redolent of apples than with apples themselves!
Apple Picking, The Ultimate Family Trip
When people inquire about family activities for the fall season that will entertain toddlers and teenagers alike, the top destination on my list is always a trip to the apple orchard. Not only is apple-picking cheap and healthy, but it is also a great memorable event for the family.
When I used to live in NY way north of the GW Bridge and the Big Apple I was so close to apple country. On a whim, we could take the kids to a local orchard not ten minutes from the house, and become one with nature. It felt just like the olden days—only back then, the farmers would pay hired hands to pick the apples, while we actually paid the farmers to please, please let us harvest their fruit.
I'll never forget those days picking apples as a family.  With our toddlers in tow, it took the better part of a leisurely hour and a half to collect our bushel's worth. There were all kinds of folks up in those trees. You could easily spot the real apple connoisseurs: they came equipped with a knife and magnifying glass—and they tasted each variety, talked about it, inspected it, thumbed their noses at subpar apples, and tossed them to the ground disdainfully. I think they had fancy foreign accents too, but that could be my imagination working overtime.
Then there were plenty of families like mine. Our apple criteria were not quite the same as those snooty gourmets, but it was based on our own very strict checklist. To get into our basket, the apples must: 1) be reachable by someone smaller than three feet tall (there are only so many times Mommy and Daddy can pick you up), 2) have no soft spots and 3) have no wormholes.
So we picked our Granny Smiths and Romes, our Cortlands and Macintoshes, and we were on our way. It cost us 25 bucks for the experience—but honestly, I think we wound up with 50 pounds of apples. Back home, I started unpacking our produce and panic struck. HELP! What's a gal who never baked an apple pie in her life to do with oodles and oodles of apples? OK— I can make Puff Pastry Apple Purses, and even my 4-year-old can help. Great! The Purses were super. Only 88 apples left.
Luckily apples are healthy.   One medium apple contains about 80 calories.  Apples contain no fat, sodium or cholesterol and are a good source of fiber.  One medium apple with skin provides 5 grams of fiber. Apple skins are especially rich in polyphenols and antioxidants. Apples are also thirst-quenching because they contain about 85% water.
They are a perfect snack food because their natural sugars provide quick energy, while the bulky pulp makes the eater feel full so aside from eating your apple a day let's cook and bake with these apples.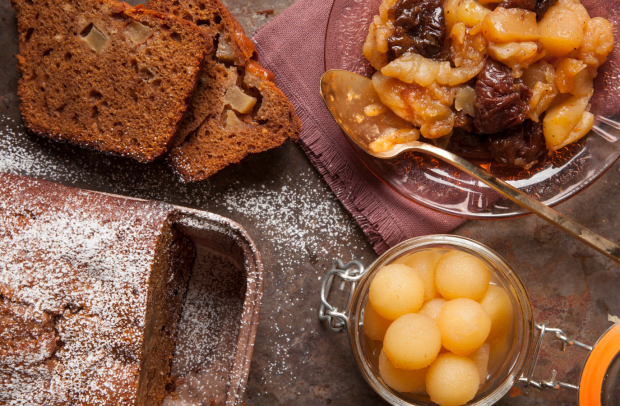 Find a place to pick your own on Pickyourown.org