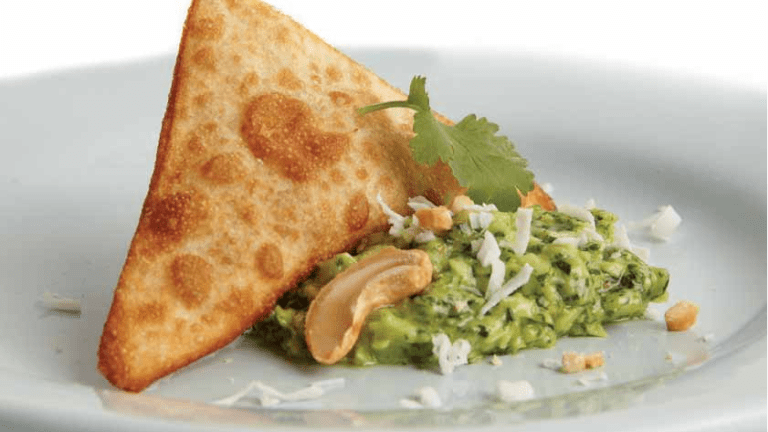 Pockets Of Surprise - DIY Kreplach Recipes
With hidden meanings, veiled faces and conspiracy as the theme for the holiday, it is easy to see why kreplach are a favorite food for Purim. Little purses stuffed with surprise fillings are fun and delicious treats. 
Eating kreplach is a tradition held by many Jews around the holidays of Purim, Hoshana Raba, and Erev Yom Kippur. Traditional kreplach are incredible. Similar to Japanese dumplings and Italian ravioli, kreplach are stuffed dough pockets that are usually simmered with soup, but can be fried as well. 
While homemade kreplach require a bit of effort, they are worth the time spent. 
To expedite the process of making the kreplach, we like to prepare the fillings in advance and freeze them. We put a lot of flavor into my fillings; we want them to have an assertive flavor. Think about it: a bland or neutral dough will "mask" the flavor a bit, so you need to start with bold spices and quality ingredients. Don't skimp on browning the meats and fillings. That caramelization adds a layer of flavor that cannot be made up for in the final product.
Homemade kreplach dough is silky and easy to work with. But, in a pinch, go head and reach for wonton skins. They are a good substitute for homemade and freeze beautifully. While homemade kreplach are a bit of a potschke, they are a labor of love and a delicious part of the holiday.
We have switched things up a bit and are offering kreplach with various international flavors to add excitement to the traditional dish. We have Middle Eastern, Greek and Indian inspired kreplach that are sure to excite your palate, and more importantly, they are really easy to prepare.
Browse through our recipes for kreplach, pierogies, wontons and dumplings. 
Homemade Kreplach and More