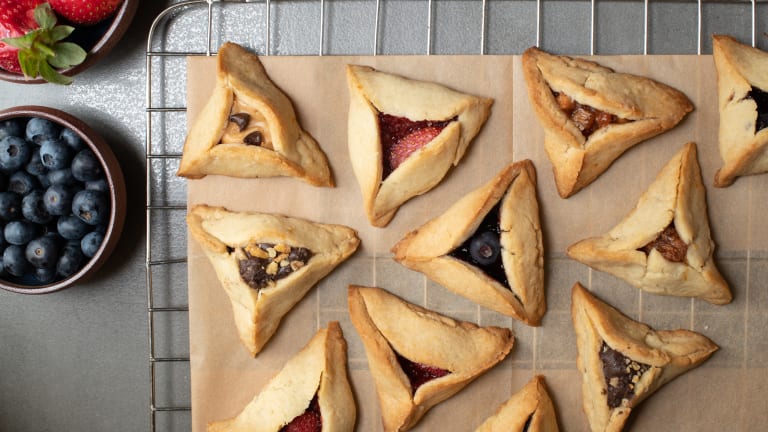 Purim Confessions
I used to say I don't really like hamantashen but I think the real reason I waved that flag loud and proud was because I harbored a deep dark secret… I had yet to master making hamantashen. In fact, I had almost given up.
I am not sure which came first – my dislike of this particular pastry, or my failure to bake a decent batch but I had been delicately and creatively avoiding the need to make them for many years after my first failed attempt. Yet, if you can believe it, I only tried once. One Purim (a long, long time ago) I tried a recipe from a very reputable cookbook that shall remain nameless. The dough wasn't workable and the taste was worse so I just gave up and drove myself to the bakery.
Then, one year, my daughter came home with a soft, sweet, jumbo hamantash that she made with her classmates and teachers in Pre-1A, and I'm thinking – I can do this, I can and I am committed to success!
I donned my oven mitts and came out swinging, hoping and praying for the perfect homie (that's Jamie slang for hamantashen – because the darn word is just too hard to spell and too long to say), it was time to overcome my fear.
Long story short... SUCCESS!  And years later I am now a card-carrying member of the Happy Homie Club!
And I have picked up some tips and tricks along way, check them out in this video. 
Browse through our Ultimate Hamantaschen Recipe Collection for different doughs, different hacks and tons of fillings to make your homie dreams come true.