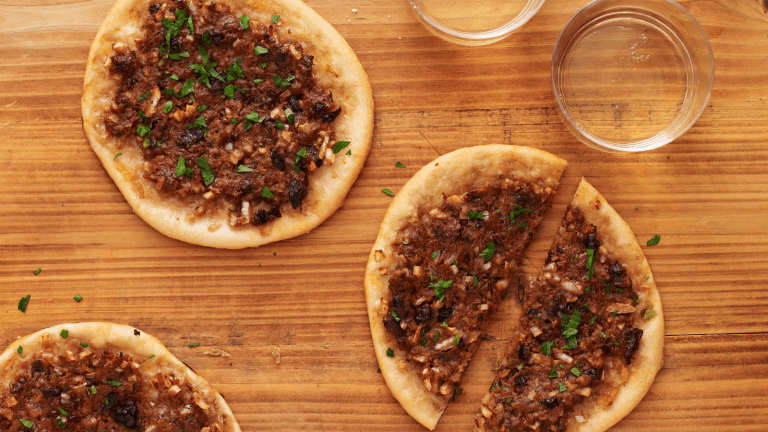 Shabbat Menu - Quick and Easy Shabbat Dinner
Whenever I get tired at the end of a long week, I take a moment to think about all that Hashem did in six days and I don't feel quite so tired anymore.  But by the end of three Yom Tov holidays plus Shabbos, I bet Jewish cooks everywhere are ready to take it a little easier in the kitchen this week.  In Parsha Bereishit, we read about the creation of the world and the expulsion from the Garden of Eden.  While the forbidden fruit remains a mystery, I did find an easy to prepare Shabbat menu that showcases a cornucopia of savory herbs and seasonal vegetables surrounding a tasty roast chicken that will satisfy family and friends and takes less than an hour out of the last day of yom tov to prepare.
Use store bought dough to make quick meat pizzas your next Shabbat appetizer. 
Lemon Rosemary Roast Chicken with Potatoes
We love this one pot chicken for easy and deliciousness for this Shabbat. 
A simple salad is all you need to round out this meal. 
Simple biscotti finish this dinner if you don't have any dessert left from the holidays. 
For last year's Shabbat Menu Bereshit Click Here