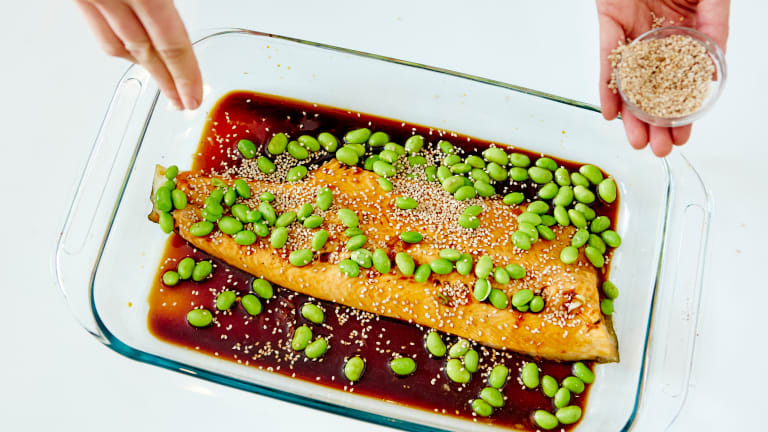 Quick & Healthy Pre-Hanukkah Shabbat Menu
Our pantries are currently stocked with potatoes, good quality olive oil, flour and jam in excited anticipation for 8 nights of Hanukkah celebrations. Keeping our upcoming feasts in mind, this Shabbat menu is all about flavor-packed dishes that are light, easy & healthy. Cook up a fresh, nutritious Shabbat meal and be out of the kitchen in no time!
The salmon gets a pop of nutrition and color from the edamame and can be served up at any temperature. 
3-Ingredient Wheat Berry Salad
Sun-dried tomatoes, cucumbers and wheat berries make the perfect combo. Make the components in advance and combine before serving. 
What is more satisfying & comforting then a well made chicken soup? 
Roasted Chicken with Chestnuts & Orange Yam Mash
One recipe. One full meal. 
These apples are the perfect alternative to apple crisp.