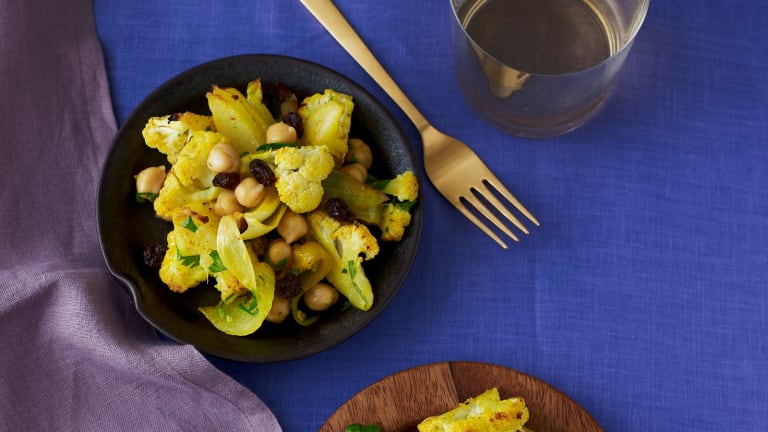 Celebrate Big with A Rosh Hashanah Lunch Menu
Rosh Hashanah services have a tendency to run very late in most communities making lunches the most important meal of the day and  you better make a lot of food because we guarantee your crowd will come hungry. 
Even though it is yom tov and you have more flexibility to cook and heat up food, when you come home so late you need food that is ready and waiting. Here is a Rosh Hashanah menu that will satisfy all your needs. 
Begin with a bunch of room temperature and cold salads and spreads to enjoy with your sweet round challah. 
MORE: ROSH HASHANAH LUNCH MENUS
Move on to the main course that can heat up while you are eating the spreads. 
Stewy chicken dishes do particularly well heated up the next day and coq au vin is a classic.  If you prefer chicken cutlets try Chicken Marsala. 
This dish is always a winner for a reason.  Can be made ahead and frozen, reheats well and is loved by all.  For a more seasonal take on these meatballs try Pomegranate Meatballs.
MORE: HOLIDAY MENU IDEAS
For sides you can keep it simple with potatoes, rice or noodles or pick from one of our many kugel recipes.   Here are few more interesting Rosh Hashanah sides I recommend for this meal. 
Wheat Berry Salad (nuts are optional)
MORE: 5 HEALTHY HOLIDAY MAINS
Prairie Spice Cake (nuts optional)
Chocolate Covered Caramel Apple Cookies (nuts optional)
Let us know what you are serving for Rosh Hashanah in the comments below, we love to see your menus too.