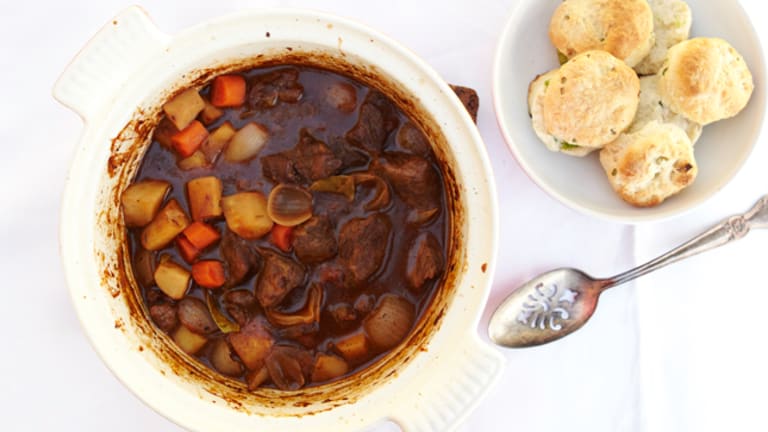 Make A Stew Shabbat Menu
This week is called Shabbat Parah.  In the days and weeks leading up to Passover, we have a few special torah readings, this week it is about the Parah - the Red Heifer, an offering intended to remove ritual impurity and prepare our bodies and souls spiritually.  We also have to prepare dinner.  With the image of the heifer in mind and a chill of winter still in the air, we're going to enjoy a hearty beef stew and spectacular scallion biscuits.
Start with these mock crab cakes that use a base of canned salmon to make a delicious fish course. 
Hearty Beef Stew with Scallion Biscuits
Enjoy a hearty beef stew with yummy biscuits to fill everyone up. 
Kale Salad with Capers and Hazelnuts
Enjoy this creamy kale salad with nuts and cabbage as a healthy side. 
Use it or lose it, time to use up all the bread in the house for this decadent dessert.