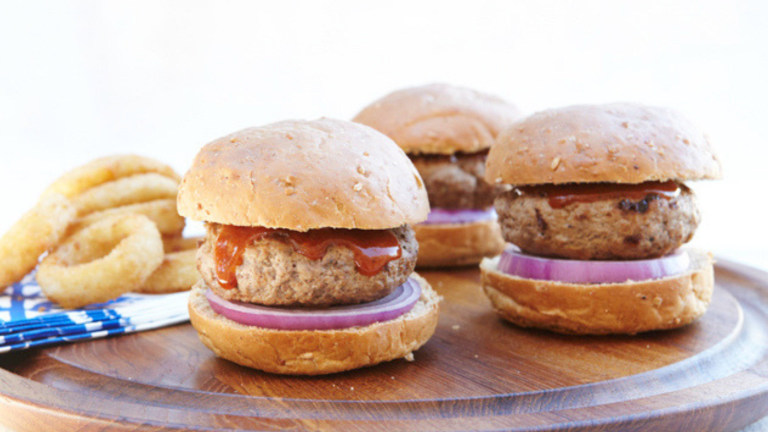 A Real American Shabbat Menu
When Eliezer is sent by Abraham to seek out a wife for Isaac, Eliezer comes upon a well of water tended by the beautiful Rebecca. Rebecca shows the graciousness and hospitality befitting a matriarch of the Jewish people and is rewarded with gold and silver jewelry and clothing and the promise of marriage.  If you like our Shabbat menu, then you shoulda put a ring on it… like we do with our Buffalo Sliders with Crispy Onion Rings.
Not your traditional Shabbat menu, but a fun idea nonetheless.  Start your Shabbat dinner with soup, then serve sliders and kabobs along with onion rings and french fries and slaw.  Finish off with a refreshing fruit salad. 
The beauty of this soup is it can be served hot or cold and this is the time of year where it is getting really cold in some places but still pretty warm in others.  So everyone can make this soup and choose how they want to serve it.  
Buffalo Sliders with Crispy Onion Rings
If you want to make your own onion rings try these. 
Kebabs are nice partner to sliders for some extra meat to serve sans carbs. 
Add a side of fries and some American Coleslaw for a great American Shabbat menu. 
There's nothing more American than apple pie, but we also like Fruit Salad with Honey Lime Dressing. 
For last year's Shabbat Menu for Chayei Sarah click here.