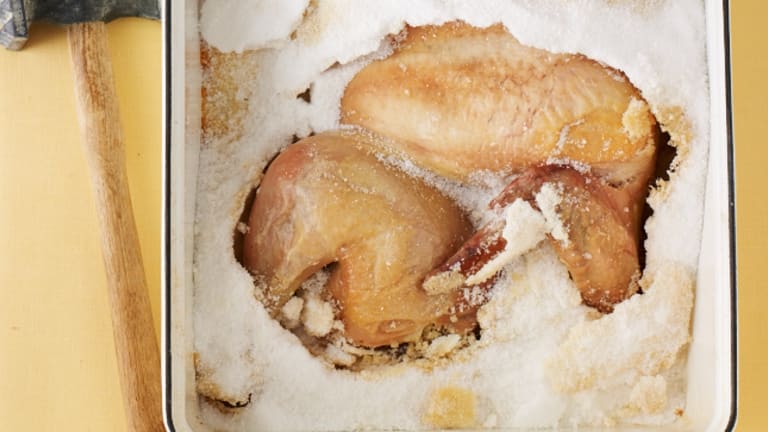 Shabbat Menu - Chicken in a Salt Crust
It is little wonder that there are so many Jewish lawyers. Abraham's negotiations with God over the fate of Sodom and Gomorroh and his demand for righteousness and justice have been echoed for centuries by Jewish leaders of courage and conviction. In the end, Sodom and Gomorroh are beyond redemption and the cities are destroyed.  Lot and his family are given the chance to flee and start a new life, but Lot's wife looks back and is turned into a pillar of salt.  This week we remember this dramatic story with a Shabbat menu that will "turn around" your ordinary Shabbat dinner into something salt-sational!
Spicy Sauted Leeks and Spinach
Salt and Pepper Kugel with Roasted Garlic
or try my favorite Dark Chocolate Salted Cookies with Cacao Nibs
For last year's Vayera Menu click here.