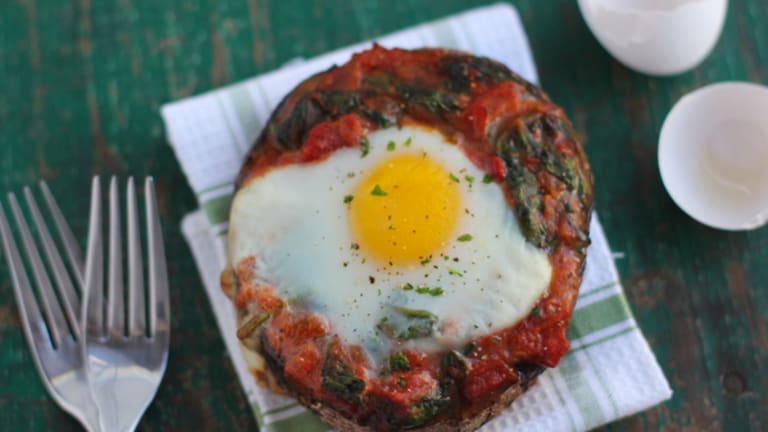 It's All About The Egg
It's the little things that matter. In this week's parsha, we encounter a bird's nest. If the mother is sitting upon the baby bird or its eggs, we cannot take the mother with the young. We are taught to send away the mother bird first, and only then take the young or the eggs. The reward for this act of compassion is a long life. For this week's Shabbat menu, we take the eggs. Live long and prosper.
Who says you can't start the meal with shakshuka, when it is baked inside a portobello everyone gets their own.