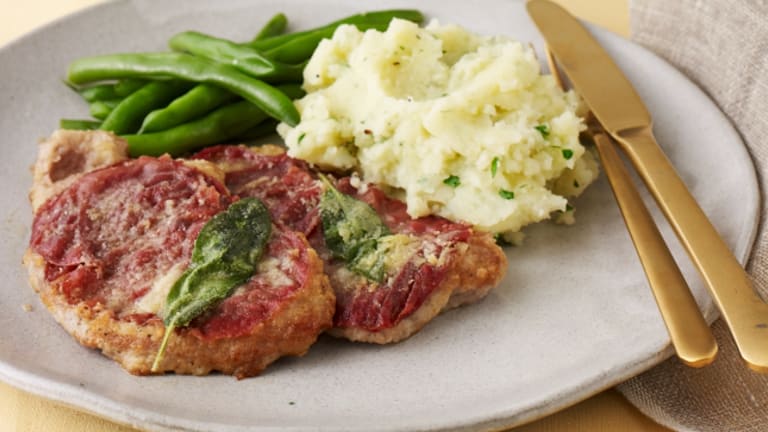 An Italian Shabbat Menu
The Shabbat that falls in the middle of the 9 days before Tisha B'av is always one filled with meat since the other 8 days are meat free, it's the time to get our fill. This week we are going Italian with traditional  Roman, Italian food.  This meat filled menu will literally jump into your belly.
Start the meal with a cold beef tartare served with a simple arugula salad and/or a few vegetable salads, like our Italian Tomato Salad. 
ROMAN SALTIMBOCCA and ITALIAN MASHED POTATOES
The traditional Roman recipe for Saltimbocca (literally "jump in your mouth") uses bresaola, a type of "kosher prosciutto" made from a lean cut of beef cured in spices and salt and left to hang for a month. Unless you can find kosher bresaola or goose "prosciutto" near you, go ahead and use salami.
Char your green beans and serve with almonds, for an extra kick use the harissa.  
Make a creme brûlée with creamy coconut milk and you won't notice the difference from its dairy counterpart.