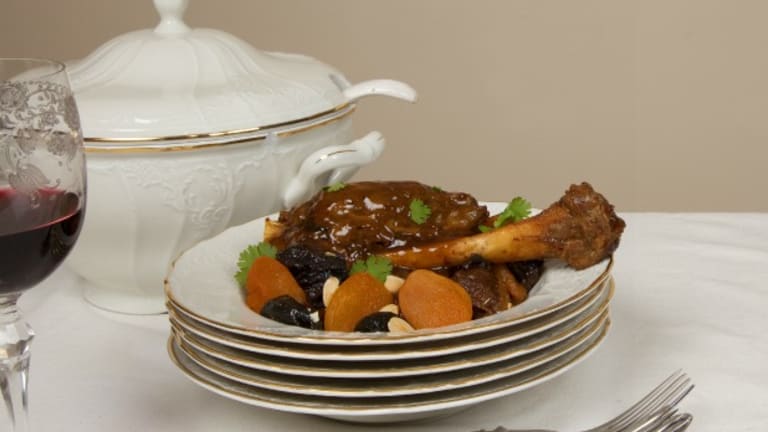 Moroccan Tajine Shabbat Menu
Moroccan food is pervasive in Israel. Not surprising considering the number of immigrants from Morocco. When you want a traditional Moroccan style Shabbat menu it is not hard to find, but the best dish for Shabbat is the tajine.  
A tajine is a slow cooked mixture of meat and/or vegetables with tons of spices.  It is perfect for a make ahead Shabbat that can't over cook.  
Start with a light and refreshing salad, simple enough to whet your appetite and save space for the slow cooked tajine.   
Lamb Tajine with Dried Fruit and Almonds
You can make tajine out of anything, but there is nothing quite like a braised lamb shank, cooked Moroccan style with dried fruits and spices.  Yum. 
Serve a simple side of whole grains mixed with greens.  We like freekeh with the earthy flavor and nutrition profile of this ancient grain. 
Frozen Peach and Toasted Almond Torte
Cool off with a refreshing frozen peach torte. Since this can also be made ahead and kept in the freezer your pre shabbat prep is looking a lot easier.