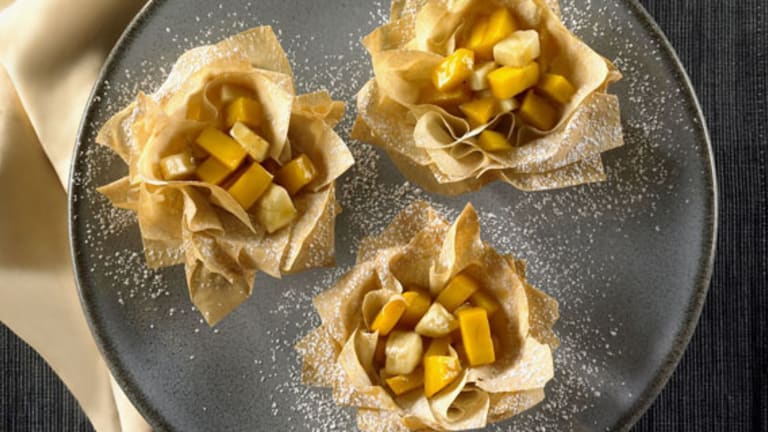 Shabbat Menu - Mango Banana Phyllo Nests
One of the most beautiful passages in this week's parsha, concerns the bird and her young. We are told: If you should encounter a bird's nest and the mother is sitting with her baby birds or upon the eggs, you shall not take the mother upon the young, but should send the mother away before taking any eggs. This week we're going to give the birds a break, but I can't resist the opportunity to include a simply sensational dessert recipe for a Mango Banana Phyllo Nest that will leave your guests squawking for more.
Chilled Cucumber Melon Gazpacho
For last year's Ki Teitzei Menu click here.