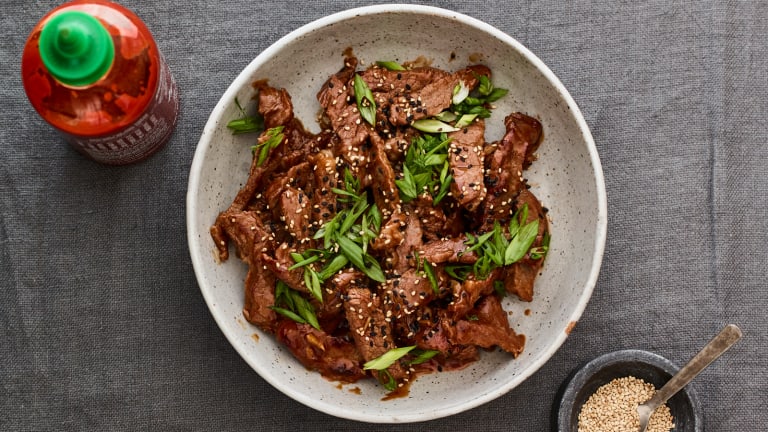 A Mother and Child Reunion Shabbat Menu
In this week's Parsha, we encounter another ethical dimension of the Torah, recognizing the special bond between parents and children.  A newborn calf, lamb or kid must be left with its mother for seven days before being eligible to be brought as an offering and it is not permissible to slaughter an animal and its offspring on the same day.  As Mother's Day falls the day after this Shabbat this year, it is an especially timely and timeless story.  In the popular contemporary song by Paul Simon entitled "Mother and Child Reunion," the singer-songwriter's inspiration was later revealed to be a chicken, rice and egg drop soup he saw at a New York Chinatown restaurant.  I thought this would be a perfect recipe for this parsha and for everyone celebrating Mother's Day.
Mother and Child Reunion - Chicken, Corn and Egg Drop Soup
An Asian twist to your regular Shabbat chicken soup.  If you want to go all out with a full Asian meal try these Spring Rolls on the side. 
Ginger and Garlic Beef Stir Fry
For the main try this ginger and garlic beef stir fry, quick and easy and really flavorful. 
Serve this soba noodle kugel on the side to keep with tradition in an untraditional way. The perfect Jewish/Asian fusion dish to add to this meal.  
A little sesame broccoli never hurt anyone and gets some more veggies into your Shabbat. 
Watermelon Granita-Filled Lime Cups 
For dessert we love these simple refreshing granita cups, but if you're dying to bake something try this Matcha 7 Layer Cake.