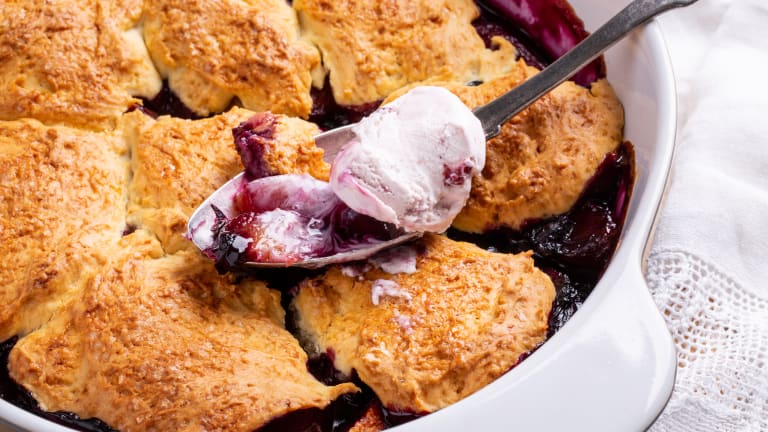 Simchat Torah Desserts
Ahhh, Simchat Torah ~ a joyous time to celebrate the end and the beginning. Simchat Torah caps the holiday-packed month of Tishri -- the month is filled with days of awe, atonement and newness. The holiday overflows with celebration and happiness as Jews all over the world begin to read anew the Torah.
Simchat Torah literally means "rejoicing of the Torah." This is not a holiday to celebrate on your own and joy is evident when you celebrate with your temple! Our new year begins and the Torah reading cycle winds down with splendor and intensity. The celebrations in shul are a highlighted by dancing, singing and parading around with Torahs held proudly aloft. Children and adults alike wave the Israeli flag and shout out a hearty "Chag Sameach" and "Git Yomtov".
Some congregations don white gloves as they grip the unfurled parchment of their Torah and walk around the sanctuary. The Torah's laws and commandments truly belong to the people as they hold on to their beloved Torah. Other temples choose to keep their Torahs rolled and covered as they proudly march them through the streets of their neighborhood.
When it's time to leave the synagogue's celebration to go back home, the foods you prepare should continue the observance. And celebrating at home has its own rewards... the final meals in the Sukkah and the comfort that we have cooked and entertained with great results. We let our taste buds know that it is truly a day for delight and pleasure. 
This year, I've chosen a few recipes that celebrate the end of the summer fruits with the onset of the autumn bounty.  Browse through some favorite end of summer beginning of Fall desserts perfect for your Simachat Torah celebrations.
From my home to yours, along with this decadent recipe, we wish you a Chag Sameach!