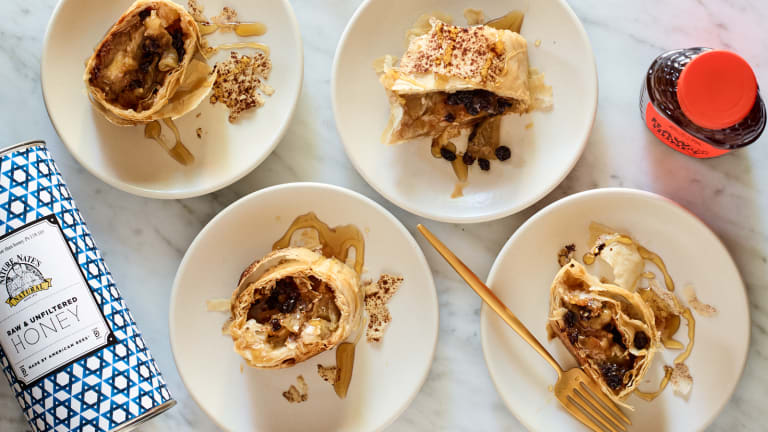 Simchat Torah During a Pandemic
From Rosh Hashanah (The Day of Judgement) to Yom Kippur (The Day of Atonement) we now find ourselves in the middle of Sukkot aka Zman Simchaseinu (the time of our happiness). We are actually commanded to be H-A-P-P-Y.
I know things are so so so hard. And for some people, the feeling of happiness feels so so so far...
If we usually go away we may be home
If the guest list is typically long it may be short
If we're used to cooking for an army we may be rolling stuffed cabbage for just a lonely few
If we love trying new delicacies we may feel unmotivated
If we usually dance with the Torah for Simchat Torah, the synagogue may be closed
And the horror of it all is that for some of us there will be empty seats at the holiday table that will never be physically occupied again...
But just as we spoke about the power of tears we need to understand the power of a smile, even if through tears. The action and exercise of turning up the corners of our mouth, showing our pearly whites and squinting our eyes just a little bit (to really get into that smile) -- can help us start to heal.
We are commanded and therefore need to force ourselves to try and feel happy. Take those first few shaky steps and ask Hashem (G-d) to carry you the rest of the way...
May we all merit reveling in Zman Simchaseinu (the time of our happiness) with the entirety of our mind, body and soul.
There is nothing normal about this year and there will be nothing normal or usual about the celebration of Simchat Torah. Usually, we come together for lots of dancing and celebrating with the torah and I worry about how and what to serve the throngs of people that show up starving after all that dancing.  
It has become a tradition for me to host that last meal of Simchat Torah and everyone is invited.  Not this year.  This year it will be just the 8 of us and I'm not sure how much dancing or Torah kissing will be going on.  
So I am turning to my menu and bringing a little more Torah onto our plates, starting with this adorable Torah scroll challah shape, you can find here the how-to video and recipe. 
I just love playing with my challah shapes and the kids love it even more. 
We'll start with some gefilte fish, I like this simple recipe with a beet relish. 
It is a common tradition to serve stuffed food to symbolize the rolled scrolls of the torah, not just because they are rolled, but because the real essence of the torah is wrapped inside just like these stuffed and wrapped Collards, feel free to use cabbage, but I like using leaner ground chicken or turkey at this point in the holidays. 
Serve this aromatic colorful rice on the side. 
Keeping the rolled and filled theme going into dessert and adding a nice touch of honey to end this meal is just right. It's guaranteed to be a sweet year with these dishes on the table.