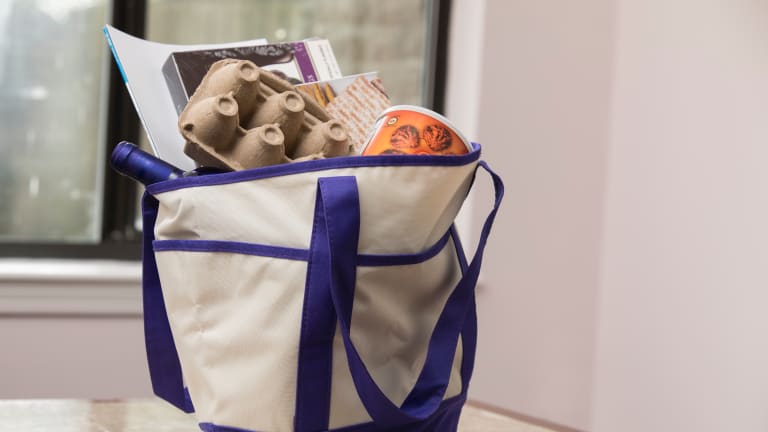 Start Your Passover Shopping With Non-Perishables
Now is the time to start shopping for Passover non-perishable foods.
Designate a separate pantry on the main floor to store non-perishable Passover grocery items so you can start Passover shopping early. If you don't have room to create a separate pantry for Passover food, start to move your chametz foods out of your newly-assigned Passover food area. It is best to do this step close to Purim, so, instead of putting all of the food you received over Purim back into the pantry, you put it aside. Keep some grocery bags lined up in a hallway or dining room to store chametz so that everyone knows this food is not going back into the pantry. The pantry is now reserved for Passover non-perishables like matzo, which you should buy now.
Everyone has their nostalgic Passover foods they must get, but some of those foods won't last long in the stores.  
Passover Coca-Cola has a cult following with people who wait for those yellow caps and buy out the store for their real sugar coke fix.  If you want that coke, make sure to get it now. 
Even if Coke is not your thing, based on where you live some Passover foods run out and why not buy what you can early to avoid the crazy last-minute lines at the kosher market. 
If you haven't made your shopping list yet, do so now, separate out the non-perishables and then head to the store. 
Some things to keep in mind to buy now:
1. Order any games or books you might want special for the seder.
2. Stock up on tomato sauce, you can never have enough when matzo pizza is on your menu. 
3. Buy the 5 pounds of matzo, you will need it or you should share with a neighbor.  The stores practically give it away if you buy the 5 pounds, it is worth it. 
4. Get lots of tin foil, parchment paper, disposables, paper goods, kitchen lining supplies aluminum tins, and ziplock bags, they don't go bad after Passover.   Make sure you have all the cutting boards and pots and pans you need. 
What are your must-buys for Passover that you buy early so they don't run out? 
For menu planning: Browse through our Passover Seder Menus and Recipes.