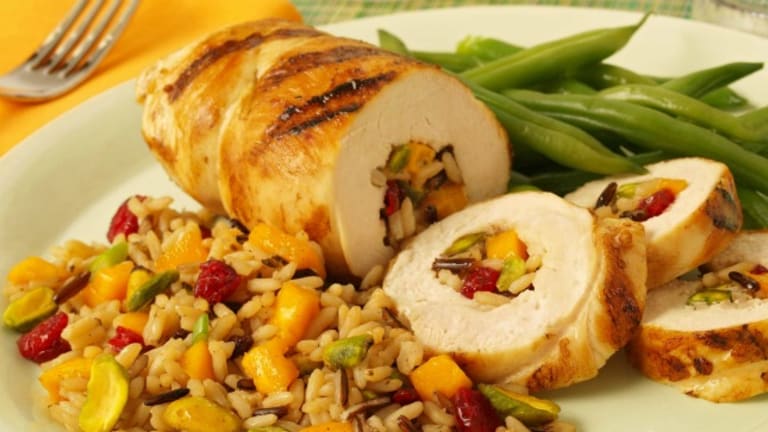 Sukkot Dinner Menus
Sukkot is when we go glamping in our own backyards.  We build flimsy huts, we decorate them so they feel festive and we eat incredible meals right outside our own homes.  
It is a fun, festive holiday, filled with entertaining and enjoyment.  Here are dinner menus to help plan your holiday and don't miss these lunch menus. 
Sukkot Night Menu 1
It's often chilly at night so we like to start off with a warm soup, this roasted cauliflower soup is thick and smooth, but not too filling. 
Chicken with Spiced Mango Rice
It is a custom to eat stuffed foods on sukkot, so let's stuff our chicken.  I love wild rice mixed with fruits. 
Green Beans with Walnuts and Miso
Flavorful green beans are the perfect side. 
Nothing says Fall holiday like the flavors of both pumpkin and maple. 
Sukkot Night 2
Salmon cakes with an Indian twist, you will love the flavor and texture of these unique salmon patties. 
Cause we have to stuff our foods, we have an oldie, but a goodie.  
Since you'll end up with extra cabbage, you might as well add it to this modern version of an old Jewish favorite.  
Tunisian Carrots with Caraway and Cumin
Brighten things up with these gorgeous roast carrots. 
Walnut, Ginger and Cranberry Stuffed Apples
Finish the meal with these stuffed apples and/or these stuffed babka muffins. 
For all our menus and articles about Sukkot click here.