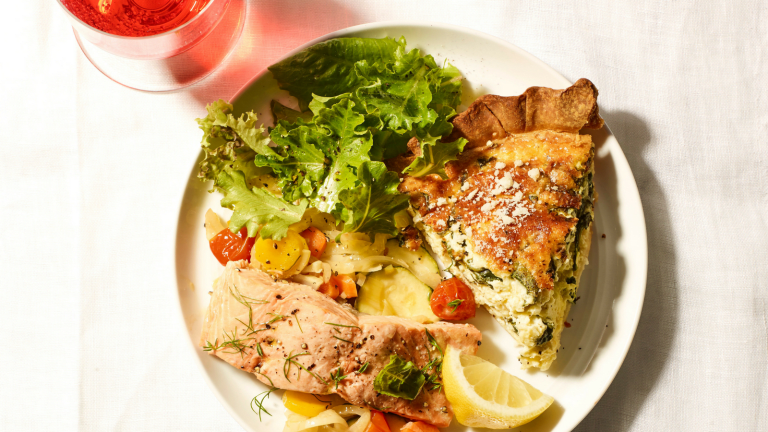 Summer Shabbat Third Meal Menu
Shabbat summer days are long and relaxing, but those evenings when dinner time arrives can be quite a challenge. A full lunch was already served, the oven still can not be used, but dinner time arrives and bellies have to be fed. The following dishes work great as anytime meals that can be made in advance, stored in the fridge and serve chilled or at room temperature. 
FAMILY FUN: Customizing dishes always makes for some excitement and gets kids eating much faster. Have your kids choose their favorite vegetables (about 3 cups of vegetables) and use those in place of the spinach. 
Take advantage of two of summer's most amazing and delicious bounties — fresh wild salmon (or halibut) and summer produce.  Easy to put together and make the day before, serve chilled or at room temperature.
 I love the versatility of a quiche. It is a good Shabbat type of dish.  I love cool summer foods that don't heat up the house or weigh me down all day. The basic quiche formula is linked and makes 2 pies. Feel free to change the recipe as the season changes and the produce inspires you.
A clafoutis (a French baked pancake) celebrates cherries, one of the best parts of summer.
No fuss and plenty of seasonal delicious fruit in every bite.