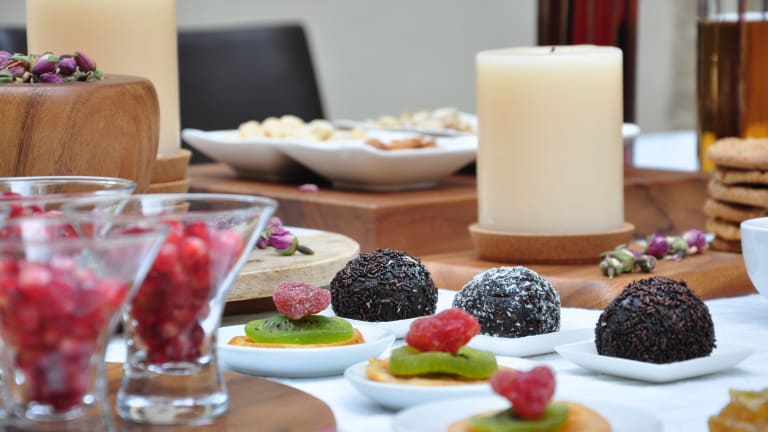 Table Décor For A Tu Bishvat Celebration
In Israel, we have a strong connection to nature and an unbreakable bond to the land. This week adults and children, communities and organizations will be venturing out into neighborhoods as well as forests to plant trees in marking Tu B'Shvat.
This Shabbat we will be celebrating the holiday of Tu B'Shvat and enjoying the beauty and simplicity of nature. At our table, we're incorporating natural materials of cotton, stone, and lots of wood products for a simple, natural, and authentically warm feel.
I've transformed wooden pizza boards into chargers and have created a warm contrast opposite the accentuating white of the place settings. 
I've used a stone cheese board as a base for a centerpiece. Multiple cork coasters are converted into candleholders and a spice grinder filled with tea leaves finishes off this unique centerpiece. The tea leaves emits a pleasant flowery aroma awakening our senses. 
I've scattered walnuts and anis throughout the table, enhancing the decor with an additional touch of color and nature.
As a finishing touch, the dessert buffet is a colorful collection of fresh seasonal and exotic fruit and a motley blend of dried fruit as well, allowing us to truly enjoy the abundance of produce we are blessed with.