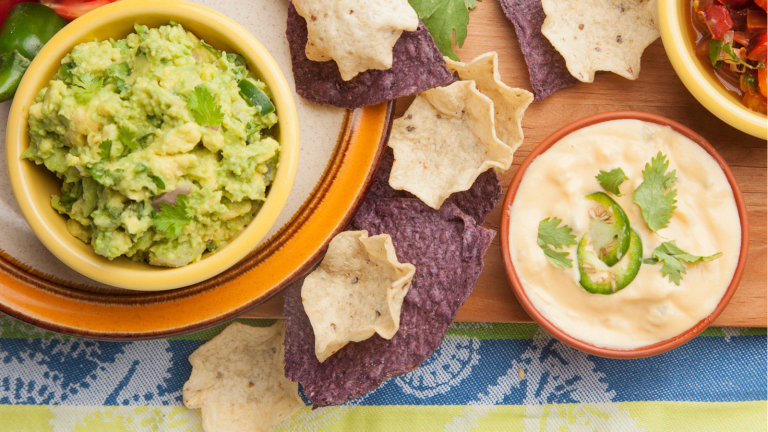 The Easiest Post-Hakafot Bash Ever
We did it last year, and we're doing it again this year—hosting the last meal of Simchat Torah for half a dozen couples, along with their holiday guests, and their kids, and their kids' guests, and their guests' kids—at our house. As my Bubby would say, "keneyin hora" (loosely translated—"I never saw so many people packed into one house—they should live and be well."), we're talking about a BIG crowd. It all happens after Hakafot—when the kids are high on Torah songs and the adults are exhausted and hungry.
I wouldn't mind if it becomes an annual tradition, though, because I try to keep this party as easy and informal as possible. 
Last year, we went with an Israeli-style buffet—falafel balls with mini-meatballs, chicken fingers, fries, and the prerequisite salad bar of Israeli cabbage salad, Israeli tomato & cuke salad, hummus, tahini, pickles, olives, and who knows what else. 
Follow this guide How to Make and Serve and Israeli Platter.
This year, we're going Mexican.
That means the buffet will feature the following: 
Hard tacos 
Soft tortillas 
Shredded lettuce 
Diced tomatoes
Soy faux sour cream
Olé!
This kind of party takes the pressure off the hostess, takes the stuffiness out of the event and really relaxes all those involved. The worst thing is when your guests feel that they've put you out. But this type of soirée seems like a cinch to whip up—and it is.
I don't really follow any complicated recipes, but I linked to some easy ones above, but really I just sauté chicken with multicolored peppers and add some salt and pepper (with maybe a hint of paprika or cayenne.) As for the ground meat, I just use salt and pepper or a touch of Mexican taco seasoning. 
When my guests ask what they can bring, I say, "Yourself—and a dessert please." To close friends, like my best bud Aliza, I might stoop to a threat: "You're not allowed to set foot in my house without your Boston Cream Pie." It is such a patchke (a major fuss, squared), but listen, Aliza's parve Boston Cream Pie is out of this world! And that assessment is not just the craving of some crazy pregnant woman—it's an objective fact! Just ask my other guests.