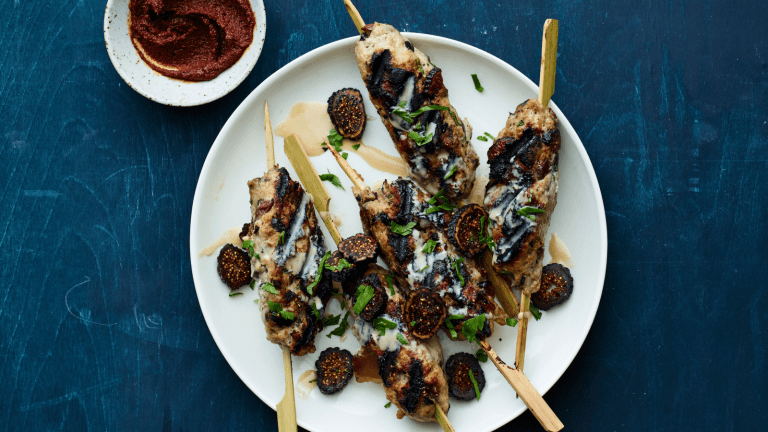 The Fruits of The Land Shabbat Menu
In this week's Parsha, we read about the spies journey to Canaan.  They return with a bounty of grapes, pomegranate and a fig - a sure sign of providence and a land that is blessed with tremendous gifts.  Although a false tale of giant warriors is the headline, it is the symbolic foods that help sustain the hope and prayers of the faithful.  This week's Shabbat menu celebrates with recipes that showcases the delicious fruits of the land.
The Weekly Challah
Pomegranate Cauliflower Tabbouleh
Start off the the special fruits of the land meal with a cauliflower tabbouleh studded with pomegranate arils for flavor and crunch. 
Mediterranean Chicken with Grapes
Time for some grapes and this recipe is perfect for your Summer chicken dinner. 
Pair the chicken kabobs with these beef and fig kabobs. 
Za'atar Roasted Potatoes with Scallion Sauce
Try some simple roast potatoes with lots of flavor and sauce on the side. 
Add some bright green to your meal. 
Finish off the fruit of the land meal with this ugly delicious slab pie. 
Click here to read about last year's Shabbat Menu for Shelach.