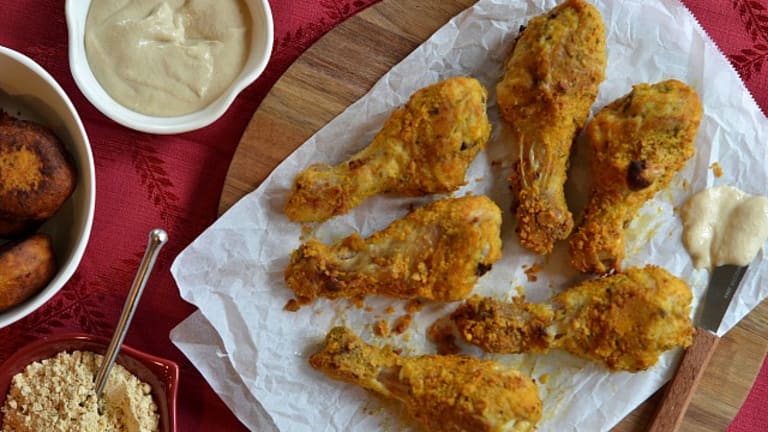 A Gluten Free Shabbat Dinner Menu
I try to eat generally low carb and gluten free during the week and Shabbos is when I am a little more lax. But if you are seriously gluten free or simply prefer it 24-7, there are so many wonderful, gluten free friendly, Shabbat foods for your feast.
For all you gluten free folk or those with gluten free guests, this one's for you. 
Related: 20 Gluten Free Desserts
We have three recipes for gluten free challah to choose from, find your favorite. 
Start with a simple cumin flavored fish fillet. 
Coat your chicken with falafel mix for a gluten free coating that is full of flavor. 
Swap the usual wheat based bulgur with cauliflower for a gluten free side. 
SWEET POTATO WEDGES WITH TAHINI AND SILAN
Add a side of roasted sweet potatoes drizzled with date honey and tahini. 
You won't miss the gluten with these decadent s'mores or browse through more gluten free desserts here.