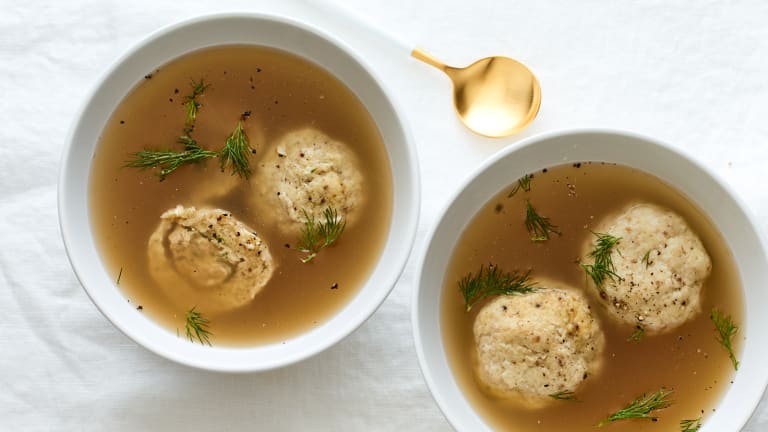 The Perfect Week for Matzo...As Seen on The Today Show
I just celebrated my 3rd appearance in 3 months on Megyn TODAY. I say celebrated 'cause every time I step foot on that set it's a total and complete, epic, party. Megyn is sweet beyond, the audience is so effusive and the staff is uber welcoming. I feel so at home on that show I just LOVE IT, LOVE IT, LOVE IT!!! That's 3 LOVES for each appearance!!!

Ok, so "TODAY" I made all things matzo. 
My 4-ingredient, light, fluffy, pillowy, Matzo Balls.
My Matzo Balls in a Bag - just perfect for kids yet contained so you don't need a housekeeper on standby.
Matzo Ball Dippers, which Megyn said are "so goooood, they're like pigs in a blanket on steroids". (I think that's really good?!?!)  
And my 3-ingredient, no-bake, world-famous, 7-layer Matzo Cake.  
I couldn't wait to share this recipe. The video is such a hit on facebook, how could I not share it on LIVE TV?
Megyn told me she is actually going to make ALL of these... what about YOU?
Wishing you all a happy, sweet, kosher matzo-filled Passover!
WATCH MORE: