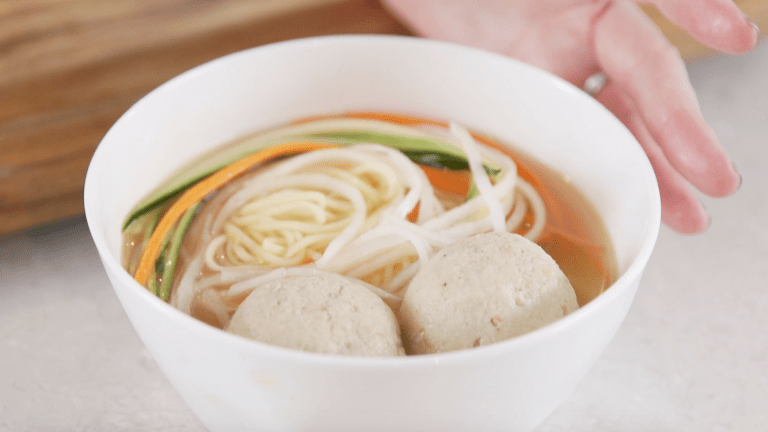 The Ultimate Shabbat Menu Guide
What you have here is a very classic Ashkenazi Shabbat menu. These are the traditional foods of our ancestors, the foods that have been served for over a century (or more) at the Shabbat tables of Jews hailing from Europe. For my family, a traditional menu made up of Ashkenazi classics is the way to their hearts. Try it on for size and see if it makes your heart happy too.
Every traditional Shabbat meal begins with Challah.
EASY CHALLAH BREAD PLUS FUN SHAPES
Challah is one of the most important and symbolic Jewish foods.
Challah baking is part magic, part science, and 100% spiritual. In fact, there is a great mitzvah (obligation) that requires us to separate the challah when making a large enough portion of bread and it is customary to make special private blessings for ourselves, loved ones, and even strangers who may need our extra prayers.
We always have two whole loaves of challah, although they don't need to be large, to symbolize the two portions of Manna we collected when wandering in the desert. Learn more about the two loaves of challah.
MORE ABOUT CHALLAH PLUS MORE RECIPES
Get our Gluten-Free challah recipe here.
The starter course is traditionally comprised of fish (along with dips and salads as desired). It is a custom to include fish on Shabbat and serve it separately from the meat. Typically served chilled, gefilte fish is the most traditional for Ashkenazim while Sephardim typically enjoy Chraime, a spicy, saucy fish served warm.
I don't mess with tradition too much, but a little spice on your gefilte is acceptable.
Gefilte fish, "the" Jewish food for Shabbos and holiday festivities, was invented by some ingenious Jewish women many generations ago to help diners avoid tangling with bones while they ate. The word itself means "filled" in Yiddish, referring to the original practice of filling the fish's skin with ground fish. From the fish in your bathtub of course.
At most events I do, inevitably a woman comes up to me with a story.
She speaks of inheriting her grandmother's gefilte fish recipe or some other such occurrence that leads her to follow the directions of an old-time version with the first instruction being:
"Take the fish out of the bathtub..."
So now you, like me, are wondering -- what was her frozen loaf doing in the tub? If you are not like me then you know that there once was a time, way back when, in a land far far away, where people actually made their own gefilte fish from scratch (ahhhh!).
For me, it is all about making it easy, but also delicious. Gefilte is one of those things you are either very into or you're not. I always say it's an acquired taste, just like caviar (yet wayyyy over on the other side of the palate). But if you've only ever had the jarred kind with the jelly-sauce and were not a fan, I highly recommend you give it another shot -- with this recipe.
If you have not tried my best ever matzo ball soup, now is your chance. With or without matzo balls, this soup always makes an appearance at our Shabbat table.
A whole roast chicken is traditional, but it's (totally) okay to play with the flavors. I love to spatchcock the chicken so that it will cook faster.
A braised brisket is a must for a traditional Shabbat menu. On Shabbat, due to the prohibitions of cooking, we keep food warm on a hot plate and brisket only gets better as it sits and gently simmers.
These potato kugel cups are what Shabbos is all about. Kugel a baked casserole pudding was originally cooked on top of the Shabbat cholent (the stew we eat on Shabbat day) and was different than what we call kugel today. But still, it is associated with Shabbat foods and these potato kugel cups are truly what dreams are made of.
LEARN MORE ABOUT THE HISTORY OF KUGEL
Need Vegan recipes? Get our vegan challah recipe made with aquafaba, vegan gefilte fish, vegan potato kugel, and vegan brisket (yup you read that right! Vegan brisket!!!) -- it's all in our free Vegan Holiday Ebook.
GREEN BEAN AND THREE ONION SAUTE
Green beans can be served hot or room temp and this version goes with everything.
Since you are already making a big batch of challah, save some dough for dessert. Made popular by Seinfeld, babka is a sweet stuffed and braided Jewish cake that while originating in Europe over 5 centuries ago, is uber popular (right alongside rugelach) in Israel today. I also love these cinnamon buns, this cranberry orange babka, or this chocolate kokosh.
B'tayavon and Shabbat Shalom!