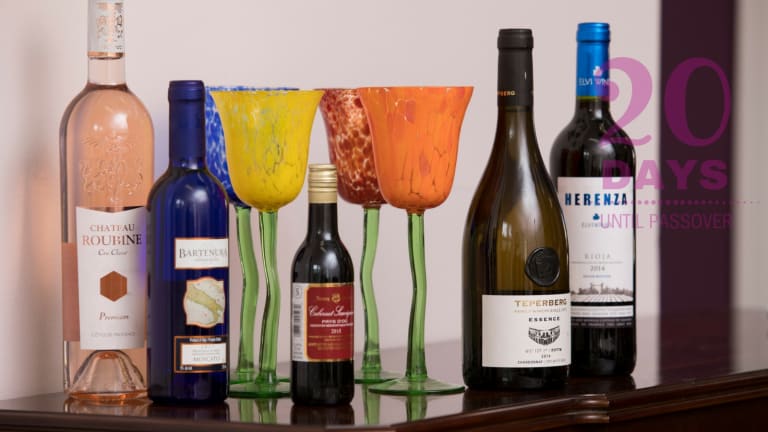 19 Days Until Passover: Order The Wine
We enJOYed some delicious wines a few weeks ago and they would all be perfect for your Passover seder. All the sales are in full bloom right now, so take advantage and order extra. 
Order your Kosher Wine for Passover here. 
Here are the wines we tasted in the video above, order them online or find them at your local wine store. 
Chateau Roubine Cru Classe Premium Rose 2015
Psagot Rose 2016
Carmel Kayoumi White Riesling 2013
Teperberg Essence Chardonnay 2014
ELVI Herenza Crianza Rioja 2014
Chateau Royaumont Lalande de Pomerolt 2014
Tabor Adama Shiraz 2012 
Herzog Variations Four Cabernet Sauvignon 2013
Don't forget the grape juice and consider the crowd before you order, do people like sweet, light, dry, etc. and try and get something for everyone.