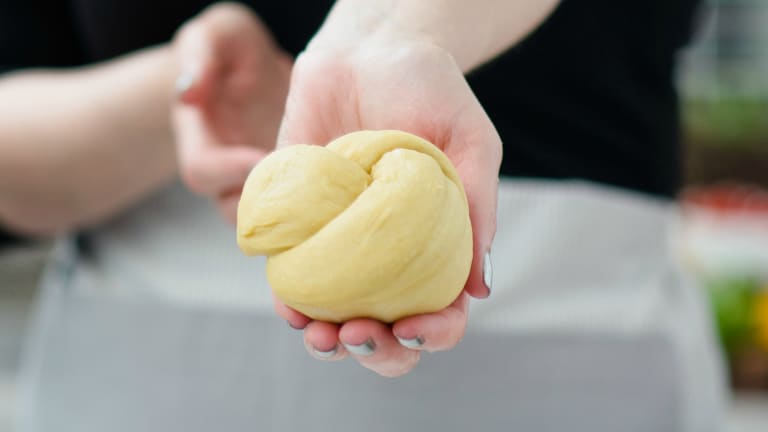 Vegan Shabbat Menu
"My mommy doesn't let" is a favorite saying amongst my little ones. They chant it more than they live it, but, it's a start. So today I feel like telling the whole world I would be vegan but "my family doesn't let". Most of them are serious carnivores and so living this lifestyle 24/7 would mean double the work in the kitchy for me which is super hard for me to wrap my head (and time-starved life) around.
I started eating macrobiotic (a cousin of the vegan diet) with my mom in the 90s before it was envogue and when it was more cult-ish in style. We'd go to these invite-only macrobiotic supper clubs and that's when I fell in love with tempeh, kanten and wheatgrass shots. So this Shabbos menu is an ode to my past life. My family will "let" me go vegan for one shabbos, as long as I make them chicken on the side.
It's easy to make challah without the eggs, just add a little turmeric for color. 
Start with a light flavorful soup. 
TOFU AND VEGETABLE FRIED BROWN RICE
Give tofu another shot, it takes on the flavor of whatever you add to it. 
Mushrooms are a vegan's best friend and this recipe is simple to prepare, just note they shrink a lot. 
One more dish, just cause these all make great leftovers. 
DARK CHOCOLATE PEANUT BUTTER PIE
Lots of simple desserts are vegan, like Frozen Chocolate Covered Bananas, granitas, popsicles, fruit salad, and chocolate truffles, but if you have the time to make an extra special dessert this Shabat you won't regret it.