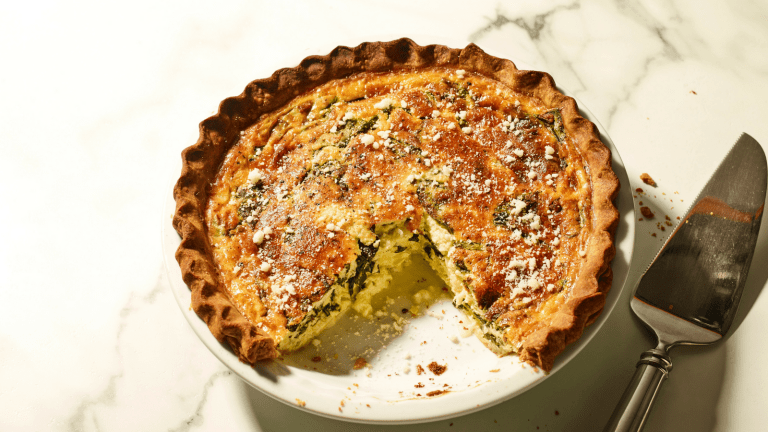 How to Break Your Fast
The end of a fast can lead you into an eating binge which will only make you sick. 
If you don't plan ahead, you will be tempted to just stuff your face with everything in sight, so let's plan.
Start with a drink you like that has a little bit of natural sugar -- orange or apple juice are perfect, Fresh Mint Lemonade is even better.  
Most people take their inspiration from breakfast foods, since we really are breaking a fast every morning. Whole grains, eggs, yogurt, fruit are filling and won't upset your stomach. 
The key is to keep it light, avoid spicy or saucy foods and don't over do it.
Even though soup is not what you typically eat for breakfast, it is highly recommended after a fast.  A hot soup really forces you to slow down and the lentils are light, but filling. 
Serve with some crusty bread or the often obligatory bagels and lox and you can be done. 
You could also serve this delicious quiche filled with spinach for an amazing make ahead hot or cold main to add to your break the fast. 
Don't eat extra dessert just because you fasted for 25 hours, but do make something really delicious that you can indulge in.  I like to make something dairy and refreshing like this peanut butter and jelly slice or a hot from the oven Chocolate Souffle can be fun, everything can be made ahead and then you can bake it up just before serving.