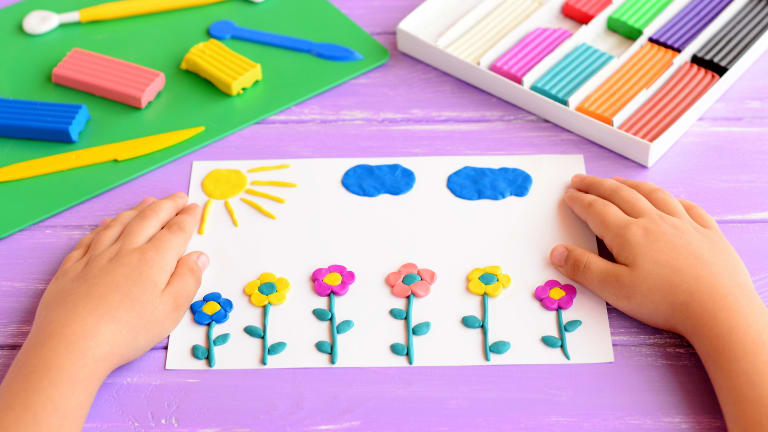 What To Do With Your Kids On Tu Bishvat
Tu Bishvat is the holiday of the trees.  Most people associate the holiday with tree planting in Israel.  Watch Jamie LIVE on Facebook next Thursday as she takes her family to plant their trees.  Back at home, wherever that may be, people are celebrating with Tu Bishvat seders, lots of dried fruits, nuts and of course boxer.   
This year Tu Bishvat actually falls on shabbat.  So aside from adding 7 species recipes to your Shabbat menus you can also get the kids involved with lots of creative crafts to decorate your home for the holiday.  
Whether you do this with apples or another fruit or shape, it is a fun centerpieces or even placeholder for your Tu Bishvat Shabbat table. 
Your kids will love painting with their hands to make these hand print trees.  Give each one a large piece of paper and then tape them together and place down the length of your Shabbat table like a table runner. 
Let the kids layer in the candies (or use a mix of nuts and dried fruits) to fill the vase and enJOY the most beautiful centerpiece for the holiday that you can also serve for dessert. 
MORE: A Tu Bishvat Decorated Table
TU B'SHEVAT CENTERPIECE FROM RECYCLED CANS AND STICKS
Since we are celebrating the trees we don't want to chop down more than we need.  Crafts with recycled objects is Creative Jewish Mom's specialty.  
This won't decorate your table, but it will make everything smell good.  Let each kid make their own blend of tea and relax with a cup on Shabbat night. 
MORE: What's Sprouting on Your Counter
Love these ideas for edible trees, you can even use chocolate ganache instead of frosting if you like, but she has great ideas for how to make shapes and toppings for every season. 
MORE: Tu Bishvat Crafting 
Have a happy Tu Bishvat.